12 Homemade Cat Food Recipes That Are Simple and Healthy

Taking care of a pet cat is no simple task, as felines are certainly known for their mischievous behavior. Even more important than cat owners trying to keep their pets out of trouble, however, is knowing what a proper cat's diet is.
Healthy cats are given a conventionally balanced diet, whether it is commercial cat food or homemade cat food. The average cat eats approximately 24 to 35 calories per pound each day. In order for pet owners to ensure kitty health, they must stick to this range because obesity from overfeeding is the leading nutritional disease observed in cats.
Furthermore, feeding a cat solely dry food and not providing enough water could result in chronic kidney disease. Additionally, cats readily eat meat for their natural diet, and therefore a vegetarian or vegan-based diet can have a horrid impact on feline nutrition.
If you want to give your cat the best possible treatment, please consider feeding your feline friend the following healthy homemade cat food recipes.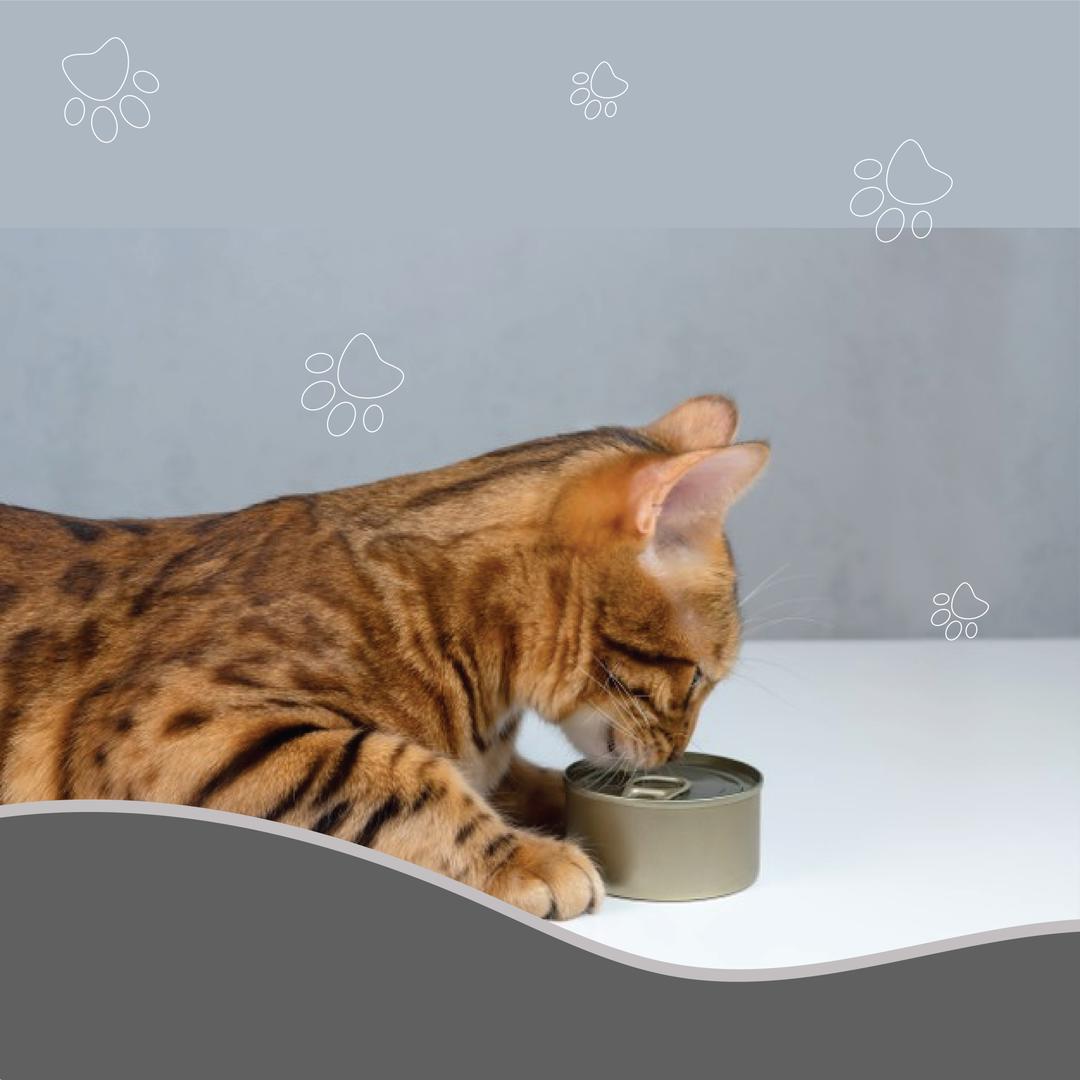 Delectable Cooked Dinners
In order to ensure that your beloved pets are enjoying their meals, homemade cat food with a cooked meat base is the perfect route to take. The first of these flavorful meals is the classic chicken and greens entre.
Chicken and Greens
In order to prepare this meal, you must have the following ingredients:
A cup of chicken (cooked: baked or broiled)
Chicken broth
1/4 cup of mashed steamed carrots
1/4 cup of mashed steamed broccoli
First, pour a few tablespoons of chicken broth into a food processor with the broccoli, chicken and carrots. Next, puree the contents of the recipe and continue to add chicken broth until the cat's food appears to be smooth. Finally, keep the meal sitting out to allow it to cool down before feeding it to your cat.
Chicken and Rice
This traditional dish is put together with:
85 g of chicken thigh
4 g of olive oil
50 g of brown rice
30 g of potato
⅛ teaspoon of natural vitamins
To craft this meal, boil the white rice and potato. Next, bake the chicken and combine all of the items in a bowl. Refrigerate the leftovers.
Chicken Feet Broth
To create this broth, you simply need:
1.8kg of chicken feet
3L of water
Pour the water and chicken feet into a pressure cooker and cook for 45 minutes on high pressure. Pour the necessary serving size of broth into a bowl for your cat to enjoy, and then freeze the rest for later.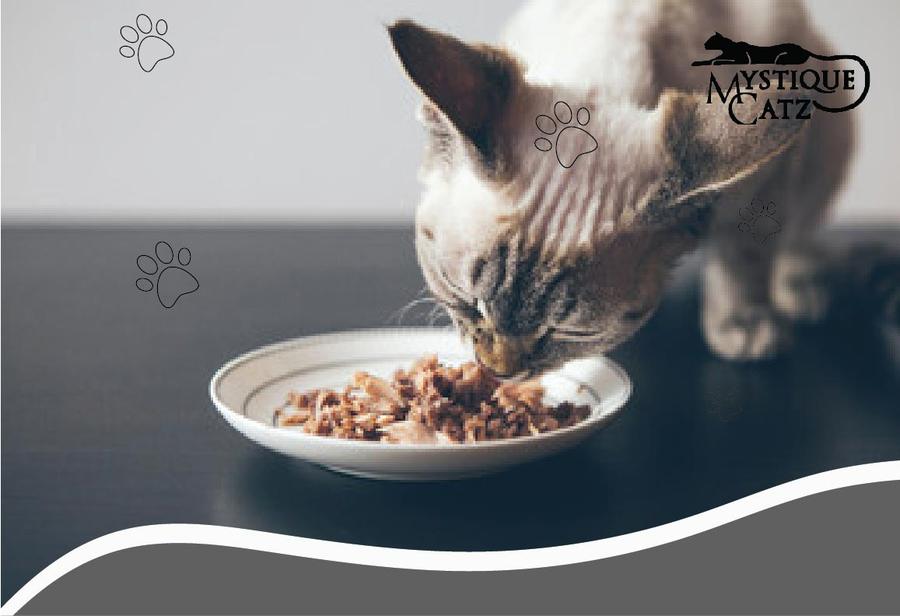 Tuna
The ingredients needed are:
4 ounces of canned tuna
A hard boiled egg
2 bone meal tablets
A multiple vitamin
A tablespoon canola oil
In order to prepare this meal, simply mix all of the ingredients together.
Crispy Trout
The required components are:
A tablespoon of vegetable oil
3 tablespoons of oatmeal
A small trout filet
An egg yolk
Dip the trout into the egg yolk that you beat. Place the oatmeal on top of the trout. Next, place the trout on a pan with vegetable oil, and then put the pan in the oven at 350 degrees. Cook the trout for 15 minutes, and then cut up into small pieces for your cat to enjoy.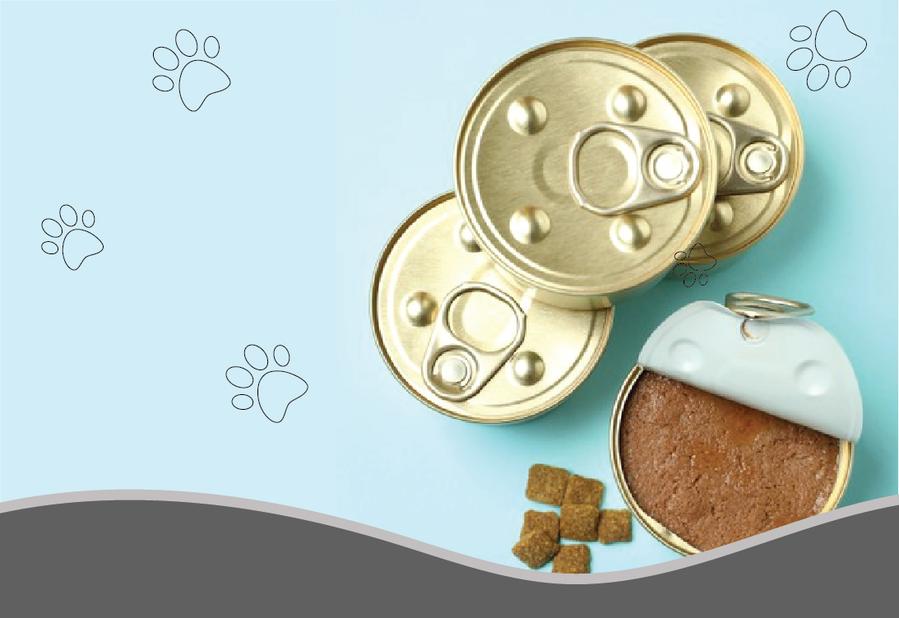 Salmon
Treat your pet to what could become their preferred dish, containing fish oil—an ingredient central to your cat's nutritional diet:
A teaspoon of brewer's yeast
A tablespoon of cooked mashed broccoli
A can of salmon
1/4 cup of bread crumbs (preferably whole wheat)
To prepare, mix all ingredients together in a bowl. Place leftovers in the fridge, as it can last for up to 3 days.
Sardines and Oats
Ingredients required are:
A tin of sardine
1/2 a cup of oats
1 and 1/4 cups of water
Cook the oats in a the cup of water on simmer for approximately 8 minutes. Then, remove the oil from the sardines and use a fork to crush the sardines. Mix the sardines into the oats and serve. Store leftovers in the fridge.
Mackerel
Use the following ingredients to construct this plate:
2 tablespoons of chicken broth
A tablespoon of cooked brown rice
A cup of canned mackerel
A tablespoon of sunflower seed oil
To put together the meal, mix all ingredients together in a bowl. Place leftovers in the fridge, as it can last for up to 3 days.
Ground Beef
Utilize the subsequent ingredients:
A cup of ground beef
3/4 cup of cottage cheese
6 tablespoons of diced alfalfa sprouts
1/2 cup of brown rice
To prepare, steam the brown rice and cook the ground meat in a pan. After, mix the ingredients into a bowl and allow the beef to cool down. Place leftovers in the fridge, as it can last for up to 3 days.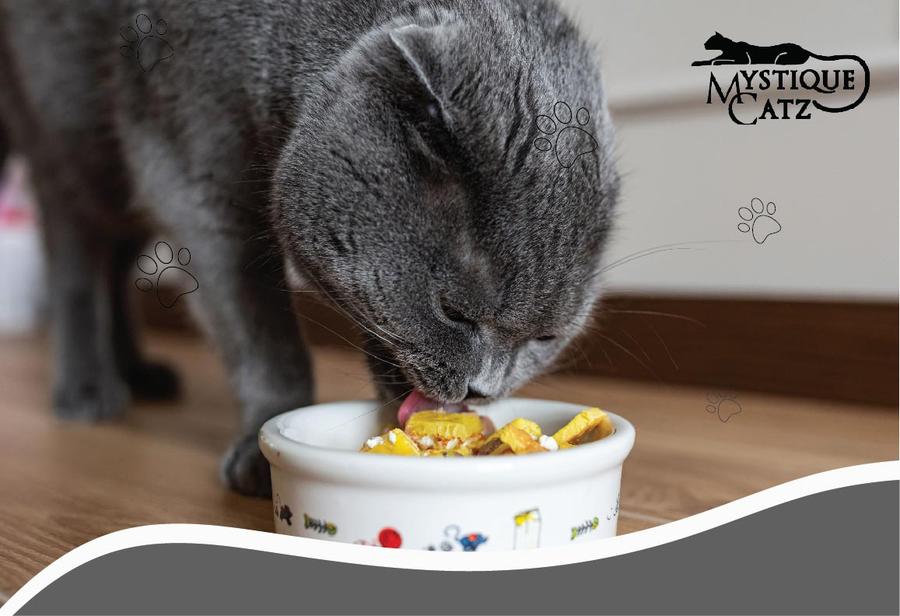 Ground Beef and Rice
This meal is made up of:
85 g of ground beef
4 g of sesame oil
50 g of brown rice
30 g of potato
⅛ teaspoon of natural vitamins
To craft this meal, boil the white rice and potato. Next, bake the chicken and combine all of the items in a bowl. Refrigerate the leftovers.
The Raw Cat Food Diet
Furthermore, you can also assemble your own cat food with raw meat. Raw meat, specifically raw chicken in the following recipe, can be largely beneficial to a healthy diet.
However, like all dishes consisting of raw meat, there are potential risks of disease—such as salmonella—if prepared improperly.
Before assembling a raw meat meal for your pet, it is imperative that you know the source and cleanliness of the meat you purchased due to the potential prescience of bacteria.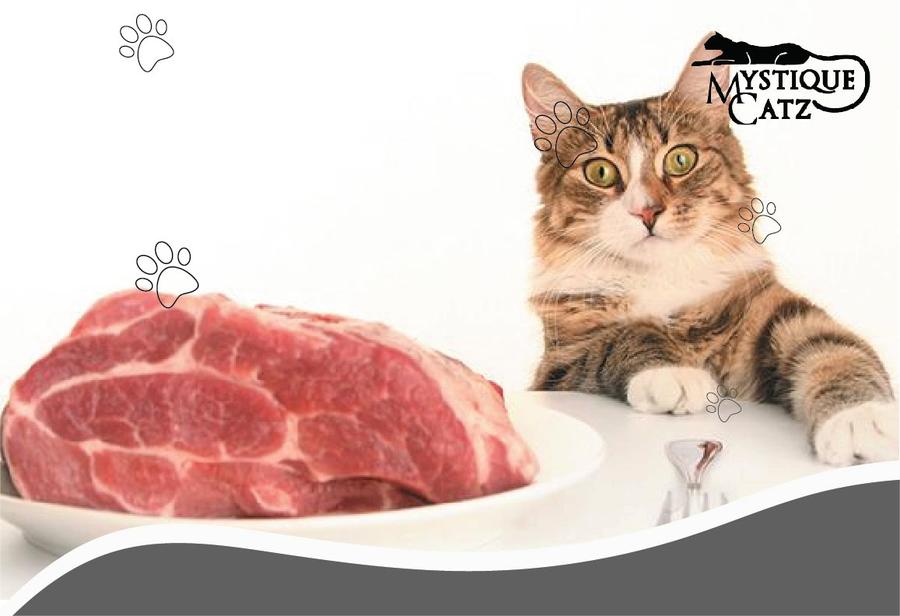 Raw Chicken
This recipe creates a meal that can last for over a week. The ingredients are as follows:
3 pounds of chicken thighs, with bones removed
4 ounces of chicken liver
7 level teaspoons of bone meal
268 mg of Vitamin E
50 mg of Vitamin B
2000 mg of taurine
A tsp of Morton Lite salt
5000 mg of fish oil capsules
2 eggs (yolk raw, cook egg whites)
To prepare this meal, first bake the chicken thighs and chicken liver at 350 degrees until approximately half of the thigh meat is still raw. Place the chicken into cold water to stop the cooking process, and then remove the raw meat from the bone. Use a knife to cut the raw meat into small chunks the size of a penny, and then mix it into a bowl with the chicken livers and egg whites. Place the mixture into the refrigerator and put the remaining ingredients—such as the Vitamin E and fish oil—into a different bowl with 1 cup of water.
Mix these ingredients together with a whisk and once complete pour into the bowl with the meat. Finally, portion off the mixture into different containers and freeze them. When ready to feed your pet with your newly-finished homemade cat food recipe, take a portion out of the freezer and allow it to defrost.
Raw Lamb
If your cat's diet is primarily raw meat and you are looking for an alternative to raw chicken thighs, look no further than lamb. As far as healthy cat food goes, lamb strikes the perfect balance between highly desired and healthy.
Many canned food raw lamb concoctions exist; however, most cats prefer homemade cat food over the processed alternative. This recipe for raw lamb is incredibly simple, as you have to do minimal preparation. Simply purchase raw lamb from the supermarket and cut it into small bites for your feline.
Unlike the raw chicken recipe, raw lamb should not be used as a full alternative dinner and more as an infrequent special treat.
Is Homemade Cat Food Enough?
As a cat owner, it is imperative that you mix your homemade cat food recipes with commercial cat foods.
Commercial cat foods are specially crafted for the specific weight and age of your cat, and generally include essential fatty acids among other ingredients to make sure your cat is as healthy as possible.
However, your cat will unquestionably appreciate the hard work you put into crafting them one of their favorite meals, and sometimes the essential nutrients you want to feed your cat are just easier to provide through homemade recipes.
Resources:
https://pets.webmd.com/cats/guide/mistakes-people-make-feeding-cats#1
https://www.mudbay.com/chronic-cat-dehydration/#:~:text=But%20without%20an%20optimal%20amount,of%2015%20will%20have%20CKD.
https://www.youtube.com/watch?v=DUdzV6Nlr1s&t=40s
https://pets.webmd.com/cats/guide/homemade-cat-food-and-raw-cat-food#1
http://thespiceoflife.us/recipe/home-made-cat-food-chicken/
https://kb.rspca.org.au/knowledge-base/what-should-i-feed-my-cat/
https://shopee.sg/blog/easy-homemade-dog-cat-food-recipes/
https://www.justapinch.com/recipes/non-edible/for-pets/crispy-trout-dinner-cat-recipe.html
https://catpet.club/cat-nutrition/homemade-cat-food/
Have anything in mind? Leave a Comment!