My Cat Is a Fussy Eater—What Do I Do?
My Cat Won't Eat: Feeding Picky Eaters
Have a picky furry friend? Here are the best tips, tricks, and cat foods for fussy eaters to ensure they stay happy and well-fed. 
Every cat owner knows that cats can change their minds quickly—one minute they're cuddling you, the next, they suddenly want to leave the room. Cats' aloof and independent nature is what causes so many to fall in love with them.
But, it may be startling when this behavior crosses over into the things they need to survive. While cat owners may love their cats' mischievous personalities, few appreciate when their cat is picky about their food or water, especially if it seems to happen out of nowhere.
If your cat seems to reject every food you throw at it, or is suddenly refusing to eat a brand it's always loved, there's no need to panic. There are many reasons a cat may be a fussy eater, and there are several things you can do to solve it. 
The following are several tips and tricks you can use to help your fussy cat eat, including several brands you can use that make tempting food for picky eaters.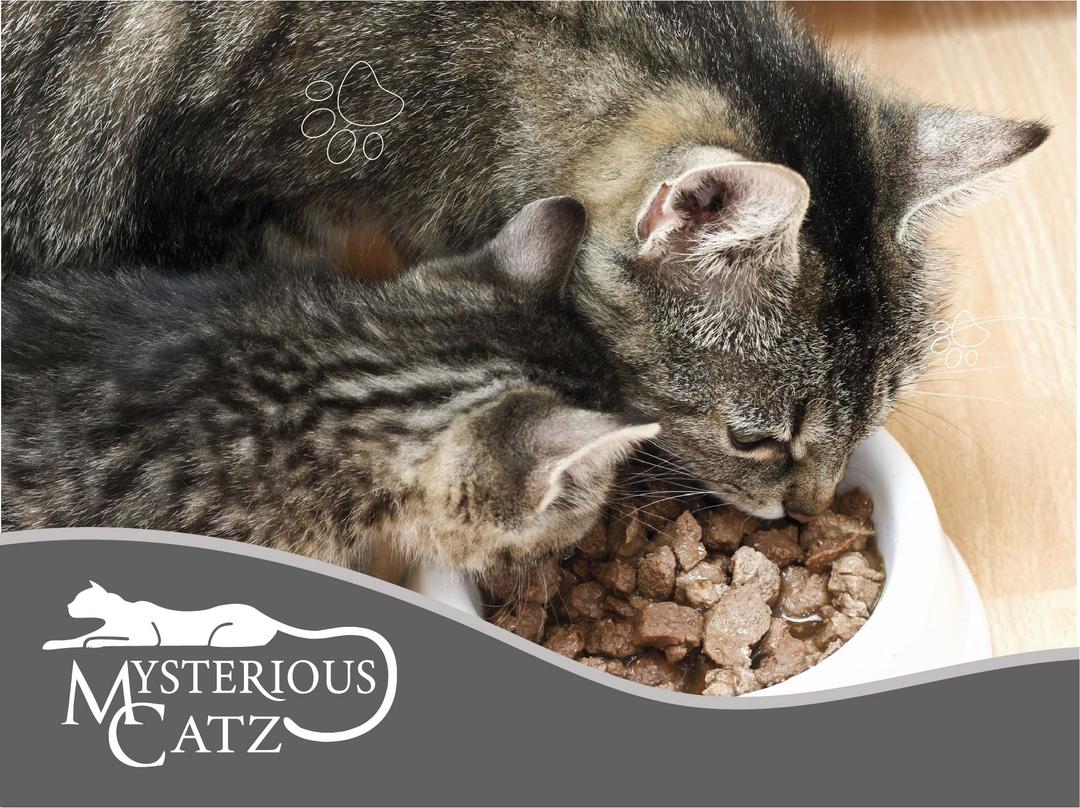 What to look for in cat food
Smell
A good rule of thumb is to make sure the food smells like it's fresh. If you pick up a can or bag of cat food and it has an unpleasant odor, put it back.
Another is the ingredients list. There should be no additives, preservatives or fillers in cat foods that are specifically labeled "natural."
Texture
The texture of your cat's food can be important. Cats have a tendency to gulp food, and this has the potential to lead them into problems such as choking or inhaling too much air, which can lead to digestive issues.
Protein source
The first key to finding a food that your fussy cat will eat is to find out what type of protein he prefers. This can be done by at the ingredients list for each food. If your cat is a fussy eater and doesn't have any allergies, then you should try to find a food with chicken as the first ingredient.
Fat content
The fat content in cat food will impact the pet's weight. Cats need a higher percentage of fat for their bodies to function properly, so you should look for something with at least 10 percent fat. If your cat is on a diet, it's best to consult with your veterinarian for advice about what food they recommend.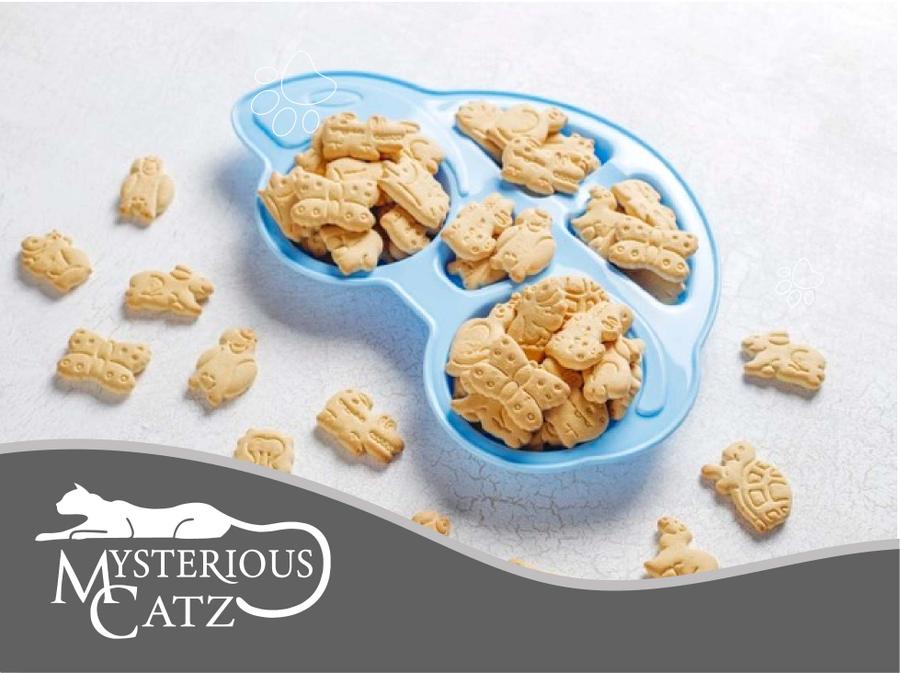 What exactly is healthy and nutritious?
A cat's diet is a factor in its health and well-being. But what exactly does your fussy cat need?
The following are some of the most important aspects to consider when choosing cat food for your fussy eater.
1) Protein is essential in any diet—how much protein does my fussy cat need?
2) What are the best ingredients?
Experiment Offering Wet Food or a Combo of Wet and Dry
One of the most common problems cat owners experience is a cat who is picky about dry food. This makes sense—would you want to eat dry cereal all the time?
Luckily, this can be fixed by combining wet food with dry food or transitioning slowly to just wet food. In addition to being more appetizing, wet food is also beneficial for cats because it has more moisture. This gives cats the water they don't always like to drink on their own, which helps their kidney function.
Try experimenting with the ratio of dry to wet food your cat gets or transitioning to a wet-only diet.
At Mysterious Catz, we offer a wide selection of both wet and dry food. You can browse our selection of wet cat foods here.
Add Toppings to Enhance Flavor 
If you're set on sticking to dry food or you just don't want to add more complications to your pet shopping experience, don't worry. One of the easiest ways to help a cat that's fussy about food is to simply add some extra flavor to its regular food.
Try adding a small amount of ingredients like chicken broth, tuna, or sardines to your cat's food. These fresher, more whole ingredients are far more attractive to your cat than many types of prepared cat food. The smell alone is often enough to attract them.
Have a Consistent Feeding Schedule
If your cat is a fussy eater, sometimes all they need is a regular, dependable feeding schedule. 
Try only feeding your cat or kitten during a set time each day. Leave the food out for 20-30 minutes, and then take it away. This will teach the cat that this is their set feeding time, and they will learn to eat on this schedule.
Alternatively, if this alone doesn't work, try making their mealtime the same as your mealtime. Some cats are social eaters and only feel comfortable eating if someone else is eating. Either feed the cat alongside another pet or alongside yourself during your own dinner or lunch! 
Best Cat Foods for Fussy Cats
If none of the above techniques work, the problem may simply be that your cat doesn't like the brand you're currently feeding it. Try giving it some variety by slowly switching up the type of protein you're serving (for example: swap a tuna-based food for chicken). Or, try one of these cat foods that are proven to entice even the most fussy cats and kittens. 
Many of these options are available from Mysterious Catz on our online store. 
[Shop Now]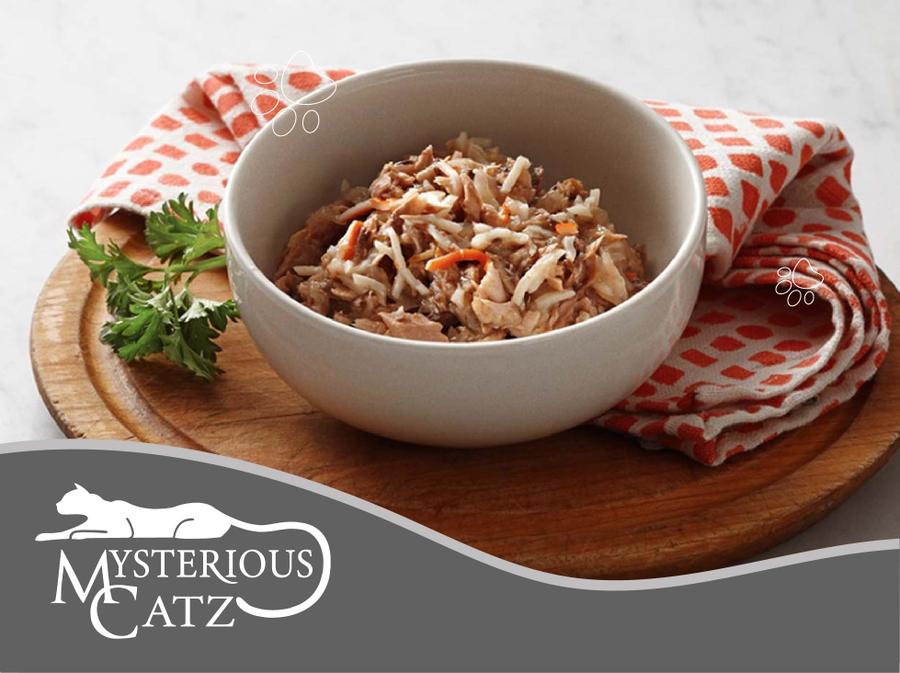 Fussie Cat Premium Grain-Free Canned Cat Food
It may come as no surprise that the Fussie Cat brand caters specifically to picky cats and kittens who are disinterested in regular brands of cat food.
As one of the relatively few grain-free cat foods out there, this is a great wet food for fussy eaters. All the ingredients are high quality and natural, and there are no cheap by-products used in it for filler. It has a great chewy, soft texture that picky cats love, and it comes in a variety of flavors to appeal to every fussy eater.
If you want to browse our selection of Fussie Cat products, you can learn more here.
Merrick Backcountry Grain Free Raw Infused Dry Cat Food
Whether because of economical reasons, storage reasons, or preference, wet cat food isn't for every cat and owner. Luckily, there are dry food options for picky eaters. 
Because grains can sometimes aggravate the digestion and health of your fussy cat, grain-free options might be just the thing you need to get them interested in their food. Not only does Merrick Backcountry's dry cat food use a grain-free formula, it also contains freeze-dried chunks of real raw chicken or fish. These will certainly be more appetizing to your cat than just regular dry food.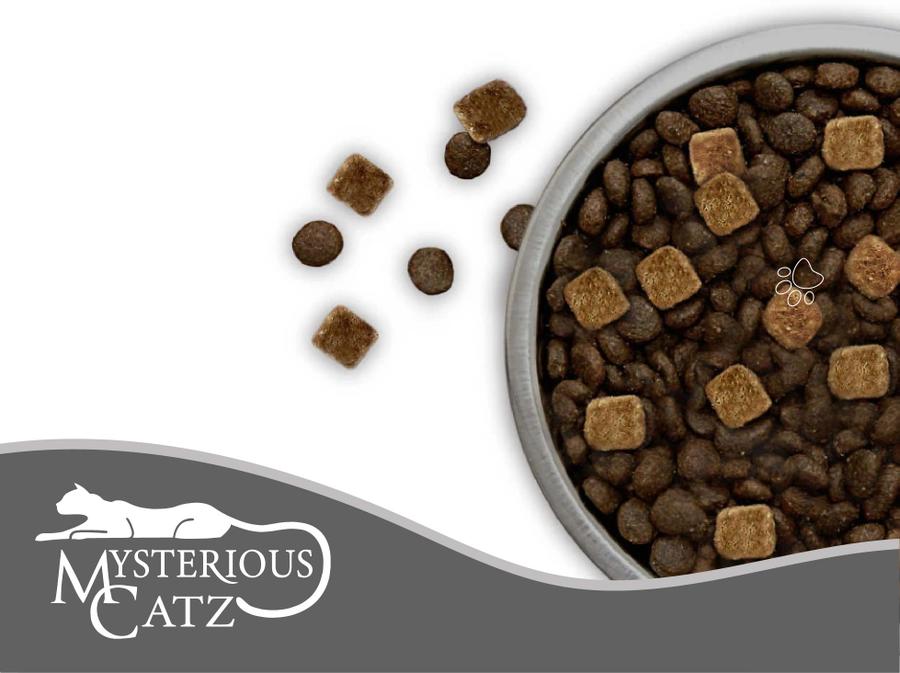 Royal Canin Aroma Selective Dry Cat Food
Another dry food option, this line of Aroma Selective dry cat food was specifically formulated by Royal Canin for fussy cats. 
Cats often decide whether or not they want to eat something based on smell—that's why adding sardines or tuna to their food often gets them to eat.
This line of dry cat food was created to produce a particularly potent and attractive smell that will get even the most picky cats eating.
Learn more about Mysterious Catz's Royal Canin options.
Blackwood Special Diet Cat Food
Blackwood's Special Diet Cat Food may be kibble, but it's no ordinary kibble. Made with a grain-free formula to avoid triggering food sensitivities and a slow cooked preparation style that retains flavor and nutrients, Blackwood makes the best dry food for picky cats.
This food is free from fillers and artificial colors or flavors. It boasts a high prebiotic and probiotic content. It is also made with quality protein sources such as duck and salmon, as well as high-nutrient vegetables such as peas and spinach. 
Browse our Blackwood selection here.
No matter why your cat is being picky, there's always a solution available. Experiment with different techniques and brands to see what your cat likes best.
If you are looking for the perfect food for your fussy cat, check out the Mysterious Catz online store and browse our selection.