Cat Food for Sensitive Stomach | Mysterious Catz
Do you think your cat might have a sensitive stomach? Do you see more hairballs than you think are normal? The reality is that while a cat may cough up a hairball every once in a long while if you're seeing them happen more than once a month, there might be a problem.
Too many hairballs could signify that your cat is sensitive to something it is eating, including treats and their regular food. It could actually indicate that there might be a food allergy, too. 
Putting your cat on a diet that keeps their tummies in check will help, but you never want to do anything without running it by your vet. Cats have unique nutritional needs, and if you're not careful, you could cause more harm than good. Always consult your vet.
Of course, you don't want your kitty to be perpetually uncomfortable, so we've compiled some ideas and suggestions to help your furry friend along the way.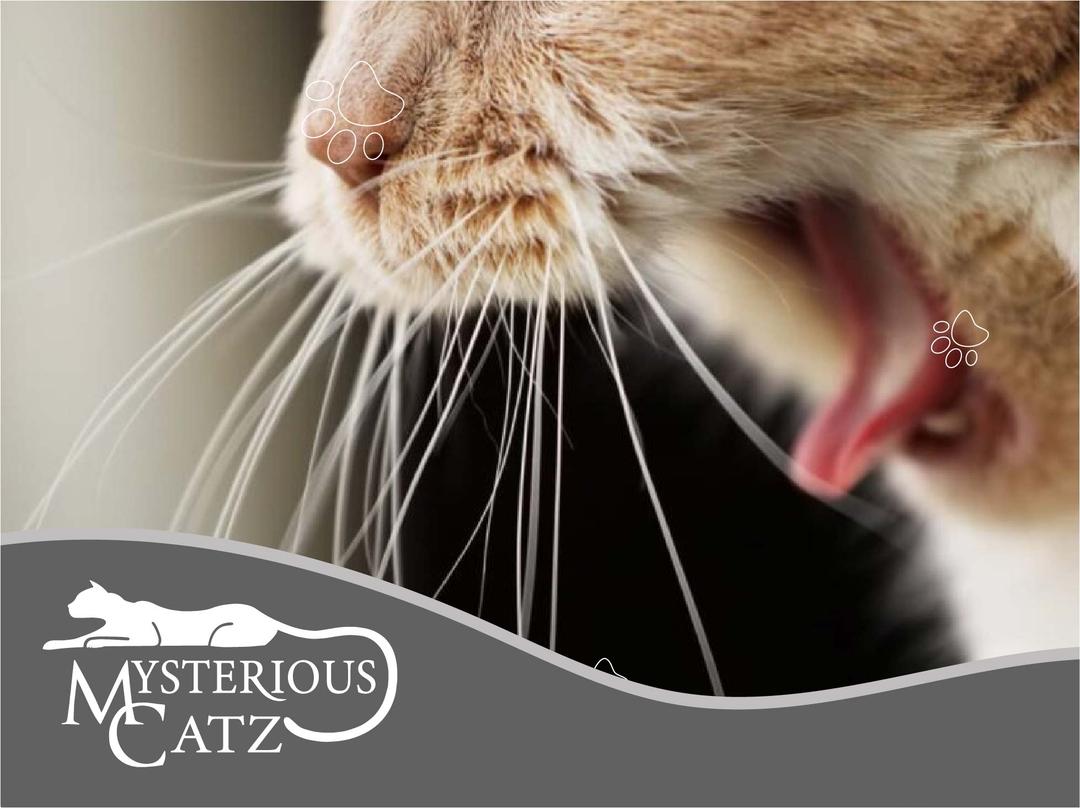 Symptoms of cats with sensitive stomachs
Vomiting
Cats with sensitive stomachs will often vomit their food.
This is due to the cat's digestive system not breaking down the nutrients in its food before it moves into the intestines, which will cause stomach acid to come up from the cat's stomach through its throat and into their mouth.
This can be a very painful experience for your pet and is usually an indication that they need help in the form of a change in diet.
Diarrhea
Cats with sensitive stomachs can often exhibit symptoms such as diarrhea. The signs of a cat's sensitivity to foods and other substances in the environment include soft, frequent stools that may be greasy or contain mucus.
Cats with sensitive stomachs may also vomit after eating, refuse to eat altogether, and can develop weight loss.
Diarrhea is one of the most common symptoms of cats with sensitive stomachs. Cats that have diarrhea may eat less, drink more water, and produce loose or soft stools. Stools can also be greasy or contain mucus.
Excessive Hairballs
Hairballs will build up in your cat's stomach and digestive tract, causing a lot of discomfort and throwing off the natural balance.
Some cats with sensitive stomachs are more likely to have hairballs because they are not able to digest all the food that they eat.
Hairballs can also be caused by a number of different things, including stress, anxiety, or even certain medications. If you notice your cat coughing up hairballs more frequently than before, it could be a sign of their sensitive stomach.
Skin reactions
Cats with sensitive stomachs are more likely to have skin reactions. Symptoms of cats with sensitive stomachs include vomiting, diarrhea, nausea and poor appetite.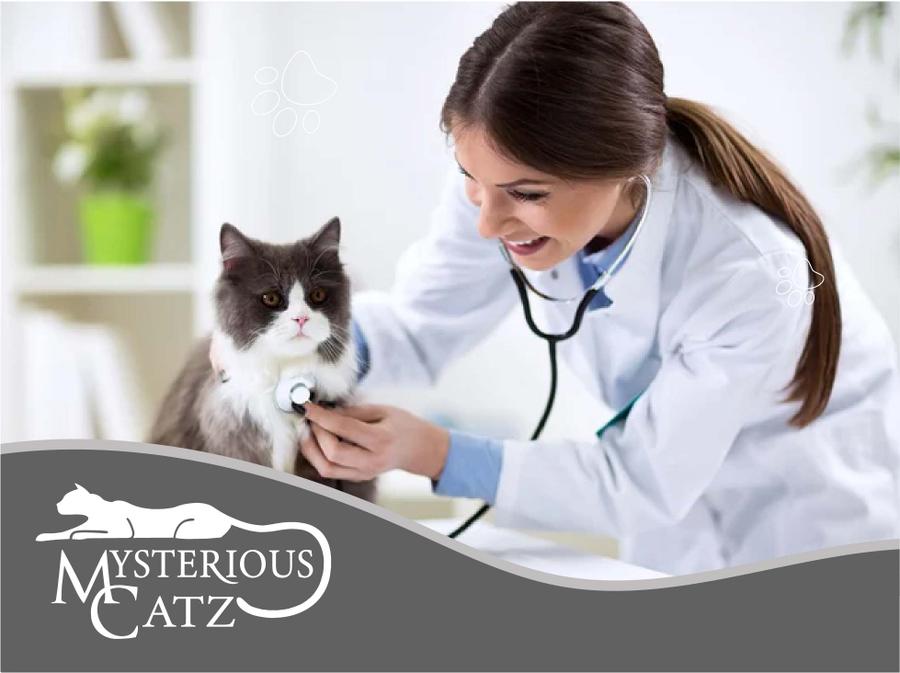 See a Veterinarian!
If your cat often vomits after eating, has diarrhea, or displays other symptoms of a sensitive stomach then it is important to see a Veterinarian. Over time these symptoms could lead to more serious medical conditions.
Types of causes for stomach sensitivities
-Food allergies
-Irritable bowel disease (IBD)
Symptoms of IBD may include the following:
Diarrhea, fever, loss of weight, and vomiting.
-Parasites
Cats may show the following symptoms of parasites:
vomiting, diarrhea, weight loss. If your cat is showing any of these signs it's important to see a veterinarian.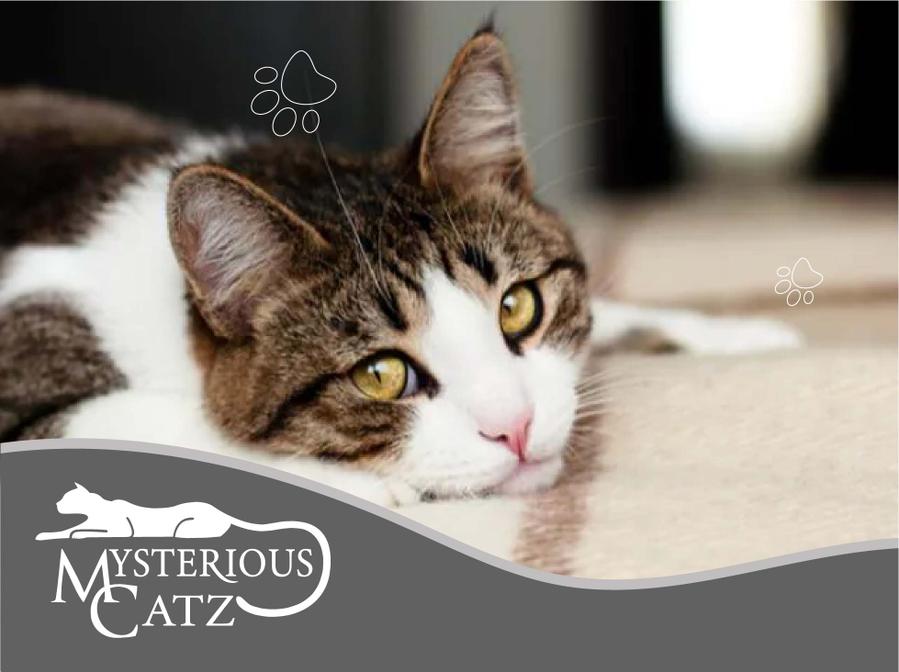 Rule Out Other Medical Issues
When a cat coughs up a hairball, they're basically vomiting, which could be an entirely different issue from having a sensitive stomach. An illness or condition like asthma could also cause coughing that leads to vomiting. Because of the possibility of underlying conditions, you always want to discuss the issues with your vet, so you don't accidentally miss another problem.
Pro Cat Parent Tip: If you can get a video of your kitty actually coughing up a hairball or showcasing other odd behaviors, do it. It's useful for your vet when you finally visit.
Another sign that you need to talk to your vet is if you notice your cat losing weight in addition to frequent hairballs. That could signal other severe issues with worst-case scenarios, including illnesses like cancer. 
Once you visit your vet, your cat can be checked for possible causes behind the frequently upset tummies. Be prepared for your cat to go through blood work, ultrasounds, X-rays, in addition to routine examination. After the veterinarian has ruled out all of the causes, they'll know what needs to be done to get your kitty feeling better.
Can you give me an example of a sensitive stomach cat food?
There are many sensitive stomach cat foods on the market, but most of them contain lots of grain. These types of food typically lead to weight gain in cats. One specific brand that is an excellent choice for sensitive stomach cats is Royal Canin.
The vet said that cat food with grain leads to weight gain in cats? I guess my kitty has a lot of options!
A sensitive stomach cat food should be low in grains.
Finding the Best cat Food for a Sensitive Tummy
If the vet finds that nothing else seems to be the cause for your cat's frequent hairballs, then it's time to figure out how to approach the stomach upset from a food perspective. Your vet will have the best suggestions for food that will keep your cat healthy. It's up to you to figure out which one your cat actually likes, so expect the process to take some time.
Assuming your cat is otherwise healthy, then you're looking at a trial-and-error approach using the list of foods from your vet. These are called trial diets, and they're an effective way to narrow down the best option for your cat. Trial diets can take months to know if they're genuinely effective. In some instances, it's not unusual for a cat to still display the same behaviors and discomfort for the first three or four months after eliminating the previous food and snack options.
Pro Cat Parent Tip: If you still want to give your cat treats, make sure they contain the same ingredients as the food you'll be feeding. This prevents getting mixed or inconclusive results.
You can fully evaluate the new food after an appropriate amount of time has passed since your cat last had an episode. Watch to see how much your cat eats, how often it eats, and if you can recognize weight gain. Also, note any new hairballs that happen after the initial time period. If you have any questions, always ask your vet.
Identifying the Best Cat Food for Sensitive Stomachs
You want to look for foods that are labeled as highly digestible or hypoallergenic. Highly digestible foods include low fats, appropriate protein, and moderate carbohydrates. They'll also often include soluble fiber to encourage digestion. They likely will not have gluten, food dyes, preservatives, or lactose, as these are all common allergens.
If a food allergy is the cause of the GI problems, your cat can appear to have a sensitive stomach. Cats are especially prone to protein allergies, so it's not uncommon for your kitty to be allergic to chicken, rabbits, or fish. Hypoallergenic foods take these into account and are aimed at helping you and your cat by providing proteins that are less likely to be allergenic.
Pro Cat Parent Tip: The best allergy-friendly foods have the fewest ingredients and still meet your cat's nutritional needs. Don't misunderstand that to mean a raw food diet is okay, as those types of diets can be dangerous for animals since they're often missing critical nutrients like taurine.
Your vet may also prescribe a specific wet or dry cat food for sensitive stomachs to start with, depending on the severity your cat is experiencing. These particular foods are limited to a single protein and carb source in a facility that follows cross-contamination prevention guidelines. In other words, these facilities are dedicated to keeping out allergens so cats like yours can stay healthy and happy.
It's also possible that the stomach upset is related to the type of food you're feeding your cat. Too much dry food can be tough to digest for a cat that doesn't like to drink much water. Alternatively, wet cat food may be too much for a sensitive tummy, and maybe your cat would be better with a mix of wet and dry cat food.
Here Are Some Best Cat Food Suggestions For Sensitive Stomach
Blue Sensitive Stomach Cat Food
This is a dry cat food formulated to support digestive health. It has chicken, brown rice, oatmeal, barley, pea protein, eggs, flaxseed, and plenty of other ingredients to help your cat stay healthy. However, if your cat has a gluten allergy, this is not the best choice as barley also contains gluten.
Hills Sensitive Stomach Cat Food
Hills Prescription Dry Cat Food is the best choice for cats that have food allergies. The protein is hydrolyzed, which means it is highly digestible. Unfortunately, this one is also one of the most expensive, and you'll need a vet prescription before you can buy it.


Purina One Sensitive Stomach Cat Food
This is an excellent option if your cat has a sensitive tummy, but you're also on a budget. It contains turkey and essential vitamins and minerals. On the other hand, if your cat is allergic to corn, wheat, or soy, then it's one to steer clear of.


Royal Canin Sensitive Stomach Cat Food
Royal Canin includes hydrolyzed protein, which makes this food highly digestible. It's a great option for a cat with a sensitive stomach. However, it does contain corn and wheat, which are also common grain allergies for cats. You'll want to verify using it with your vet first.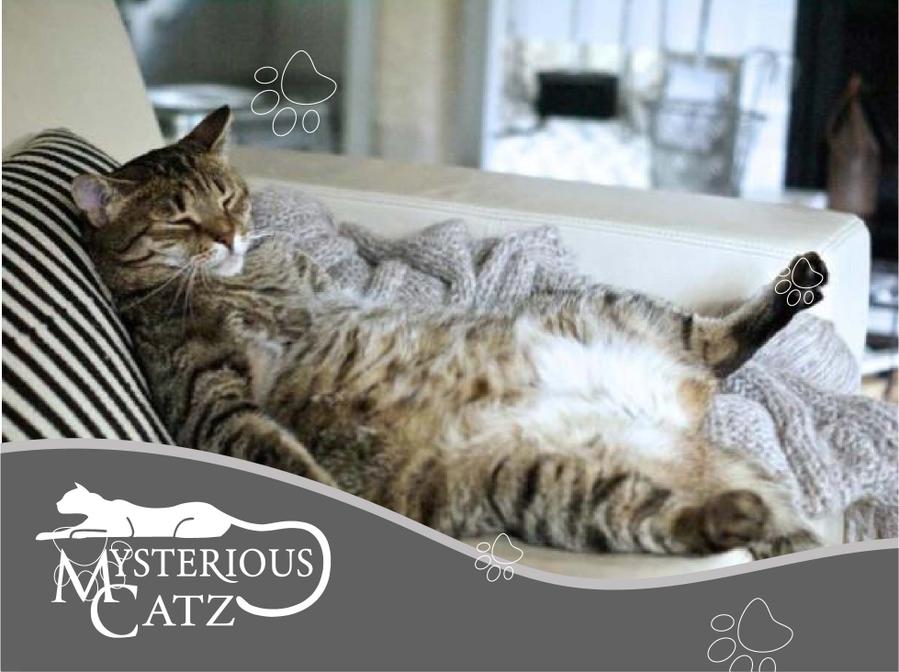 A Few Final Thoughts
Cats also have tiny tummies, so that might be something you want to consider if your kitty likes to eat a lot. Your cat may be simply overeating, so you'll want to provide smaller, more frequent meals throughout the day.
Generally speaking, your cat's stomach is only about the size of a ping pong ball, so they don't need massive bowls of food.
Remember not to rush as you work with your vet and your cat to figure out the best approach to working on the issues at hand. Be patient, take the time to make sure your cat is happy, and have your vet examine your cat to rule out any possible medical issues. Whatever you do, always do it under the guidance of a vet to make sure your cat has the best possible outcome.
Have anything in mind? Leave a Comment!