How to Keep Your Cat Entertained While You're Away?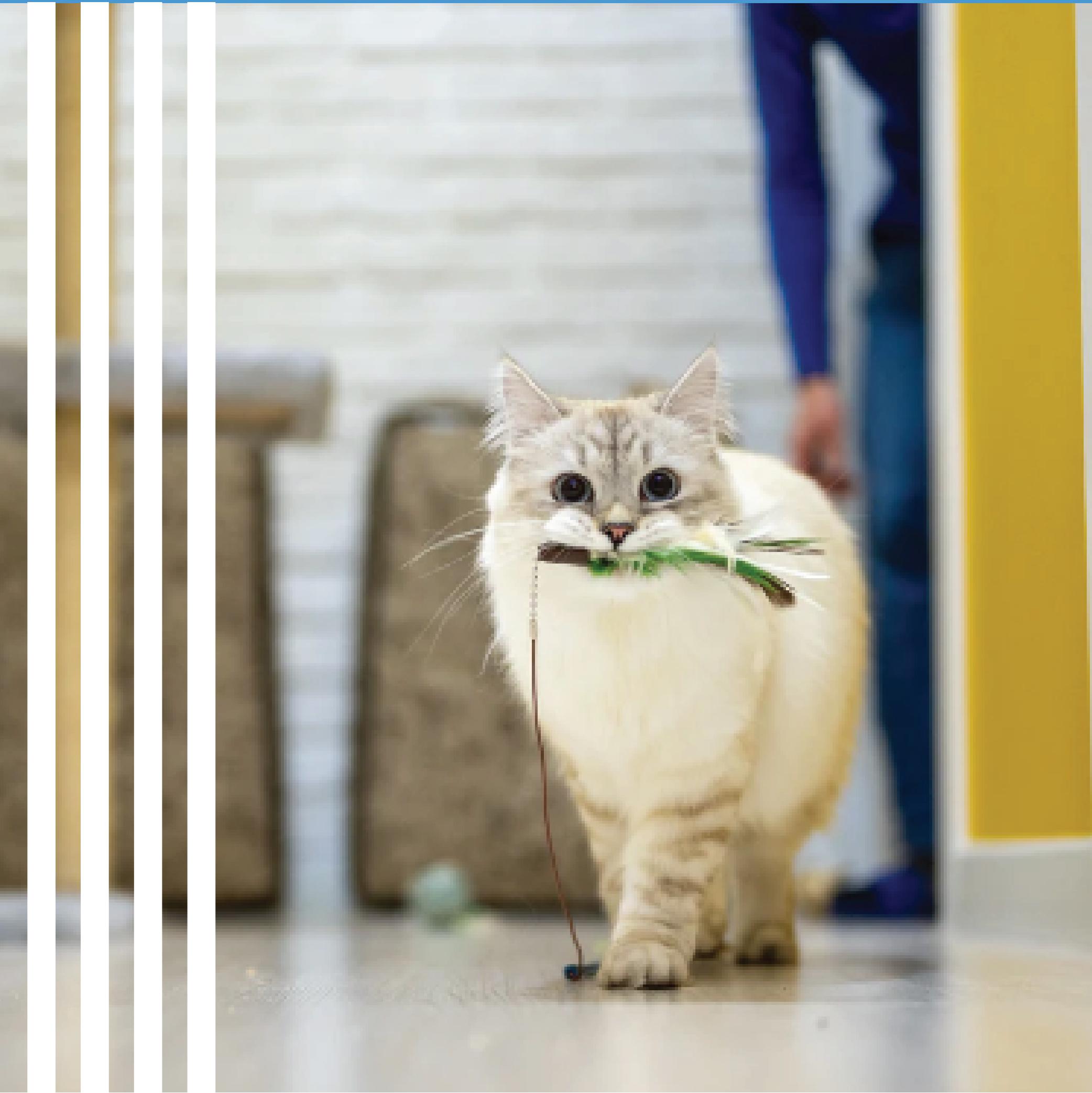 Cats are the most commonly kept animal, alongside dogs. Many people choose to have a cat as a pet simply because they are fun, cuddly, and independent. Do cats get bored, though?
Of course, they do!
There's nothing worse than having a bored cat as a pet. Bored cats will most likely damage your furniture and cause havoc in your home. That's why it's crucial to understand how to keep a cat occupied when you're away.
There are countless methods and strategies on how to keep a cat busy. However, since each cat is different, you'll need to try different tactics until you find the best ways to entertain your cat.
Don't worry if you're at a loss and don't know where to start! We have found a few excellent methods to keep cats entertained, so you can find all the information you need in one place.
Let's jump straight into it!
How long can you keep your cat alone?
First, let's focus on answering the most critical question concerning leaving your pet home alone – how long can you keep your cat alone?
While this answer varies from cat to cat, most vets don't recommend leaving your cat home alone for more than 24 hours at a time.
Namely, your cat should be okay spending an entire day by itself, but on one condition – you have to ensure your cat has access to everything it needs during the day. That includes access to a full meal, fresh water, and a clean litter box.
Anything more than 24 hours can leave your cat feeling neglected, sad, and longing for some company.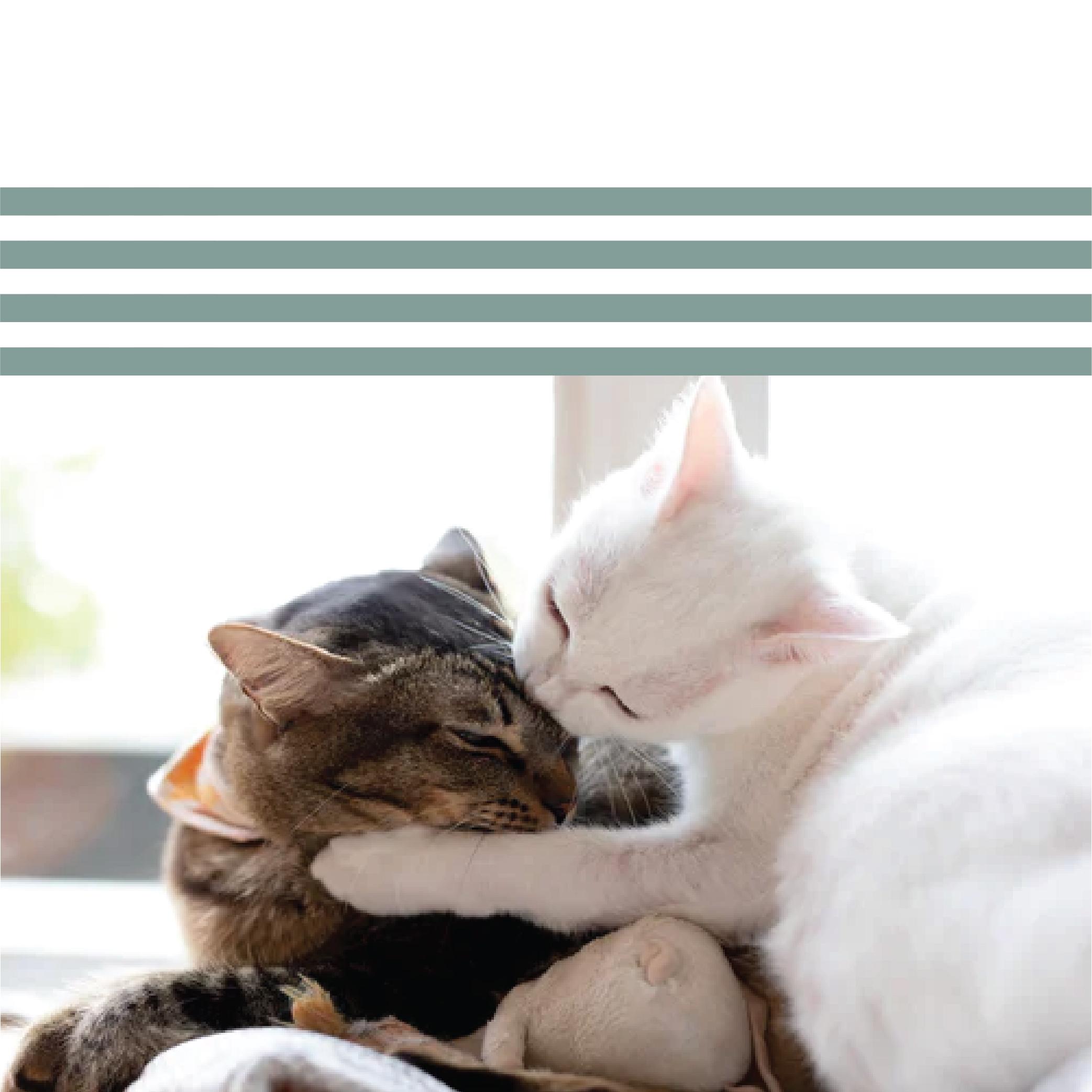 How to keep your cat entertained while you're away
Suppose you're not sure how to entertain a cat while away. We have some outstanding ideas to help your cat have fun for hours! Whether you have one or more cats, an outdoor or indoor cat, these tips will come in handy for all pet parents.
Developing the fun zone for your kitty
Not all cats are lazy enough to spend days and days just lying around and relaxing. Most cats are looking for some entertainment during the day. That's especially the case if you have a younger feline companion that's playful, energetic, and curious about the environment.
Developing a fun zone for your kitty is one of the best solutions if you've wondered how to keep a cat occupied.
A cat-friendly fun zone can but doesn't have to take a lot of your house space to keep your indoor cats entertained. A fun zone can mean anything from investing in a simple scratching post or a nice cat tree to devoting an entire room filled with various cat toys, cat towers, cat trees, or even a fish tank.
Outdoor cats might prefer a fun zone placed in the outside world. In that case, you can get a bird feeder to allow your feline friend to watch birds and work on improving its hunting instincts, all while spending some time in the fresh air.
Get your indoor cat some interactive toys
Getting some cat-safe interactive toys is another excellent way to keep your cat entertained while it's alone since interactive toys are a source of endless entertainment.
Today, you can choose from tons of interactive toys designed for cats or pets in general.
For example, a ping pong ball is ideal for daily play sessions. Laser pointers are excellent for mental stimulation, and furry mice toys are perfect if your cat wants to enjoy a game of make-believe chase.
Electronic toys are getting more and more attention as they allow cats to roam free and resemble prey, which is a recipe for keeping your kitty entertained.
Interactive toys are undoubtedly among the best ways to entertain your cat for extended periods.
Grab Cat furniture to offer her some extra comfort
All cats love comfort, so if you aren't sure how to make your cat happy, grabbing some comfy cat furniture should do the trick.
The best thing about cat trees and scratching posts is that they often double as entertainment and comfort products, making them the ideal multi-purpose furniture. They will keep your indoor cat entertained and provide your feline friend with a much-needed lounge space perfect for a cat nap.
Older cats will particularly benefit from comfy cat furniture as they tend to relax and rest more than the younger ones.
Leave out a few paper bags and cardboard boxes
Sometimes, there's no better solution than leaving out a simple cardboard box when thinking about how to keep cats entertained while at work.
A cardboard box or simple paper bag are some of the most well-loved toys by cats, even though they're the cheapest and easiest to get.
If you're a cat owner, you probably already know that many cats love playing with paper bags and hiding in cardboard boxes.
Leaving out a few of these for your cat to play with is a great idea, especially if you're in a hurry and can't find any fancier toys around. Paper balls are another favorite worth trying out.
Grow some cat grass in your home
Although cats love meat, they enjoy munching on some plants as well. Cat grass is by far the best solution if you're looking to introduce a bit of vegetation into your cat's diet.
Namely, grass for cats isn't a particular type of plant. Instead, it's a unique grass mixture consisting of barley, wheat, rye, or oats. It's only grown indoors, so it doesn't contain any pesticides or toxic chemicals that can harm your indoor cat.
Besides being cat-safe, this type of grass has other benefits too. It helps your kitten's digestive system and is even a great source of fun and entertainment.
When available to them, each cat spends a lot of time grazing and playing around their grass.
Treat them with healthy and delicious snack

s

Cat treats are yet another winning solution you should consider introducing to your cats. Cats are natural-born hunters, so they enjoy participating in any challenge that involves food.




A puzzle toy is an ultimate product that allows you to stuff small pieces of cat food inside the toy and hide treats from your cat. Then, your cat must solve the puzzle to make the treat fall out.




These puzzle toys are perfect for feeding indoor cats slightly differently, but they're also great for mental stimulation. Just make sure to use delicious and healthy treats your cat will enjoy eating.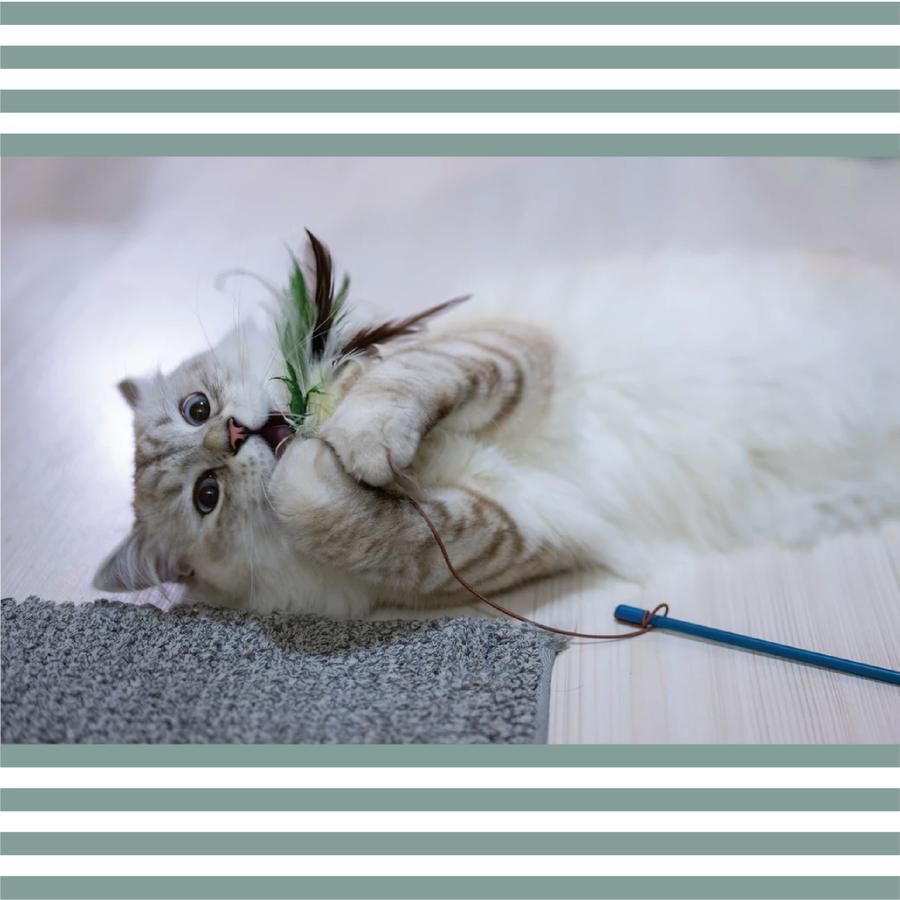 Must-have Cat toys and other products
Don't know where to look for quality and fun products for indoor cats? Don't worry; we've got you covered with these five must-have pieces.
Cat Playing Stick | 372500
https://mysteriouscatz.com/collections/accessories/products/cat-playing-stick-with-rattan-ball-1pcs
Feathers and balls are essential tools among all cat owners. A cat-playing stick is a great way to bond with your cats or allow them to have a little bit of fun by themselves.
Help your cat relieve some feline tension by allowing it to chase the ball around and follow how feathers fly through the air. This product is 100% cat-safe for both indoor and outdoor cats as it's made with all-natural materials. It's also a guarantee for keeping your outdoor or indoor cat entertained.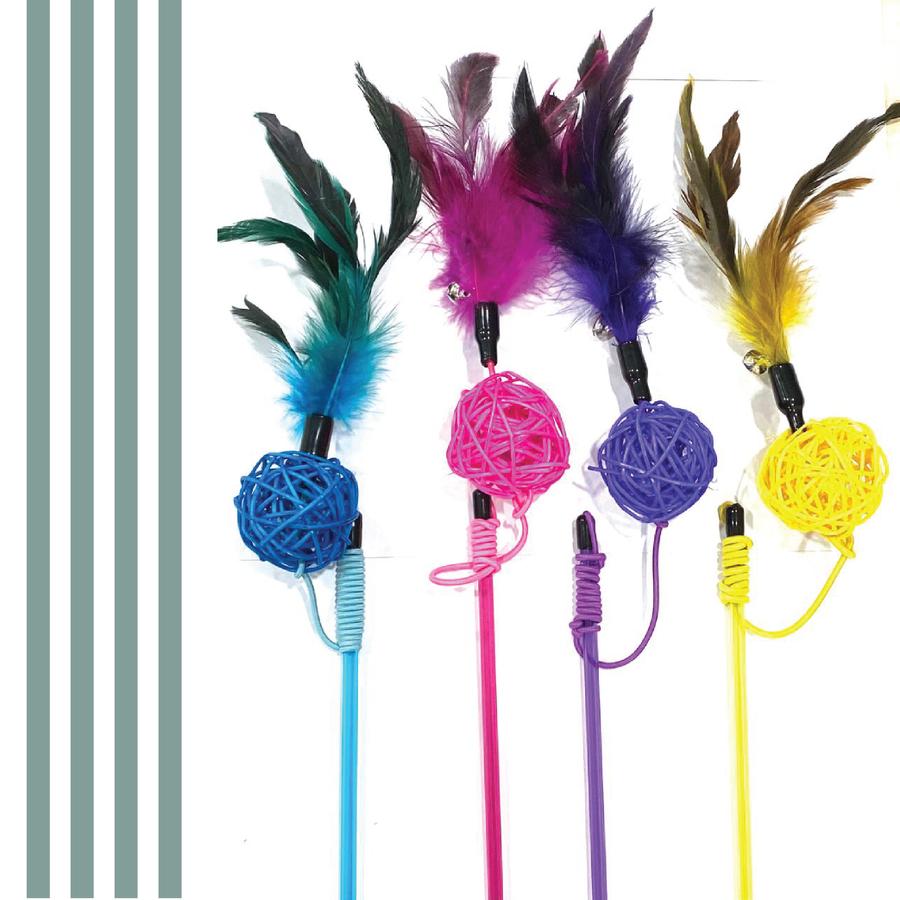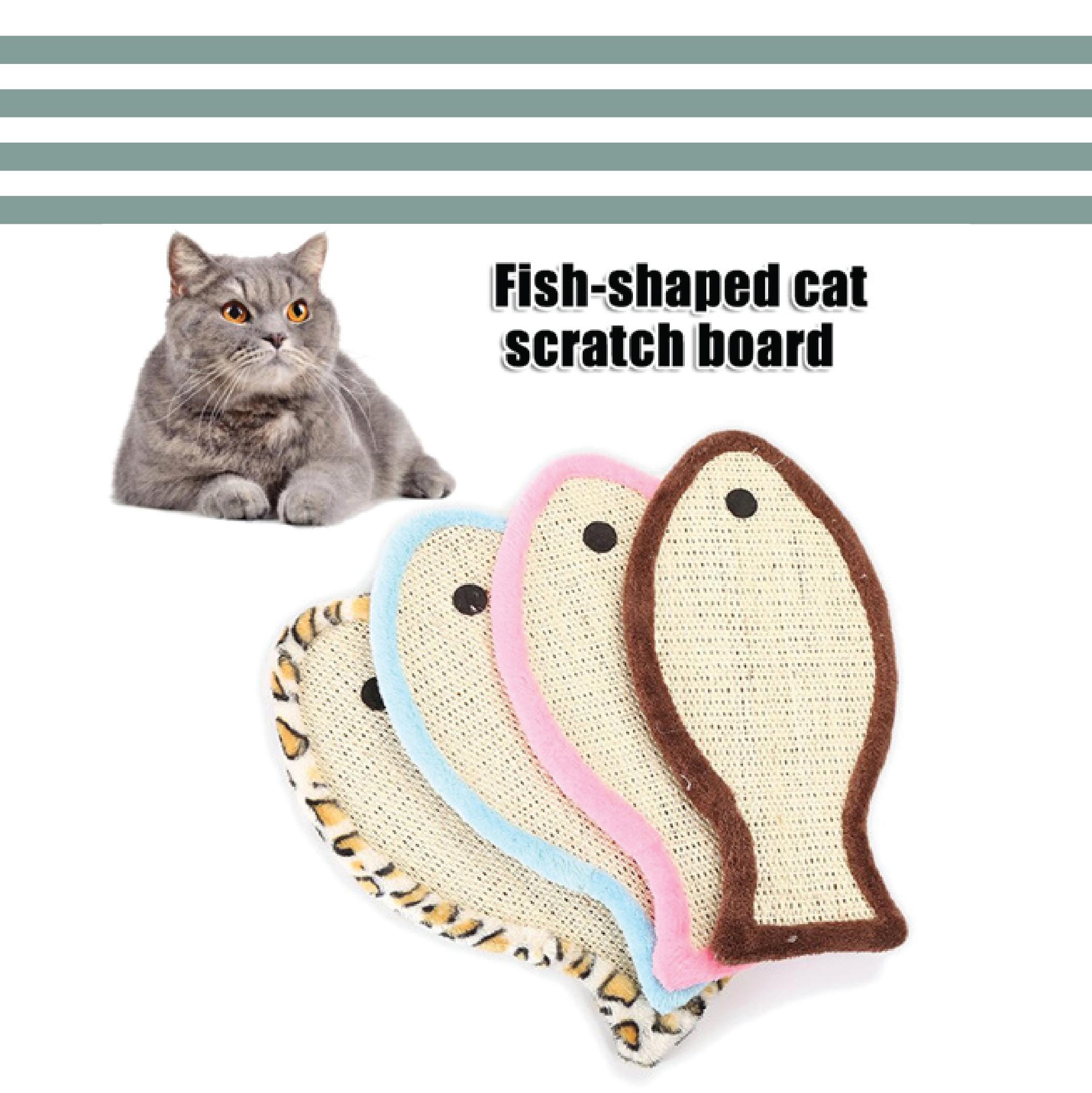 Cat Scratching Board (Fish Shape Hanging) | CSB-001
https://mysteriouscatz.com/collections/accessories/products/cat-scratching-board-fish-shape-hanging
Are you tired of your cat ruining your floors, walls, and furniture? Why not invest in cat scratch posts all cats love?
This fish-shaped cat scratching board is the best addition to your cat equipment if you're searching for something practical, fun, and pretty to look at.
The scratching board will allow your cat to scratch claws and maintain their health while protecting your household items. Made from safe and non-toxic materials, the board will keep your indoor cat entertained while you're away.
Cat Toy Ball (Rattan Ring) | CTB-003
https://mysteriouscatz.com/collections/accessories/products/cat-toy-ball-rattan-ring
One of the new toys on the market is a rattan cat toy ball. It's an interactive toy that will have your cat run and play for hours without stopping.
The toy comes with a fabric ball and a rattan ring that jingles to catch your pet's attention. By combining the rattan material and jingly sounds, your cat will be stimulated and entertained for a long time.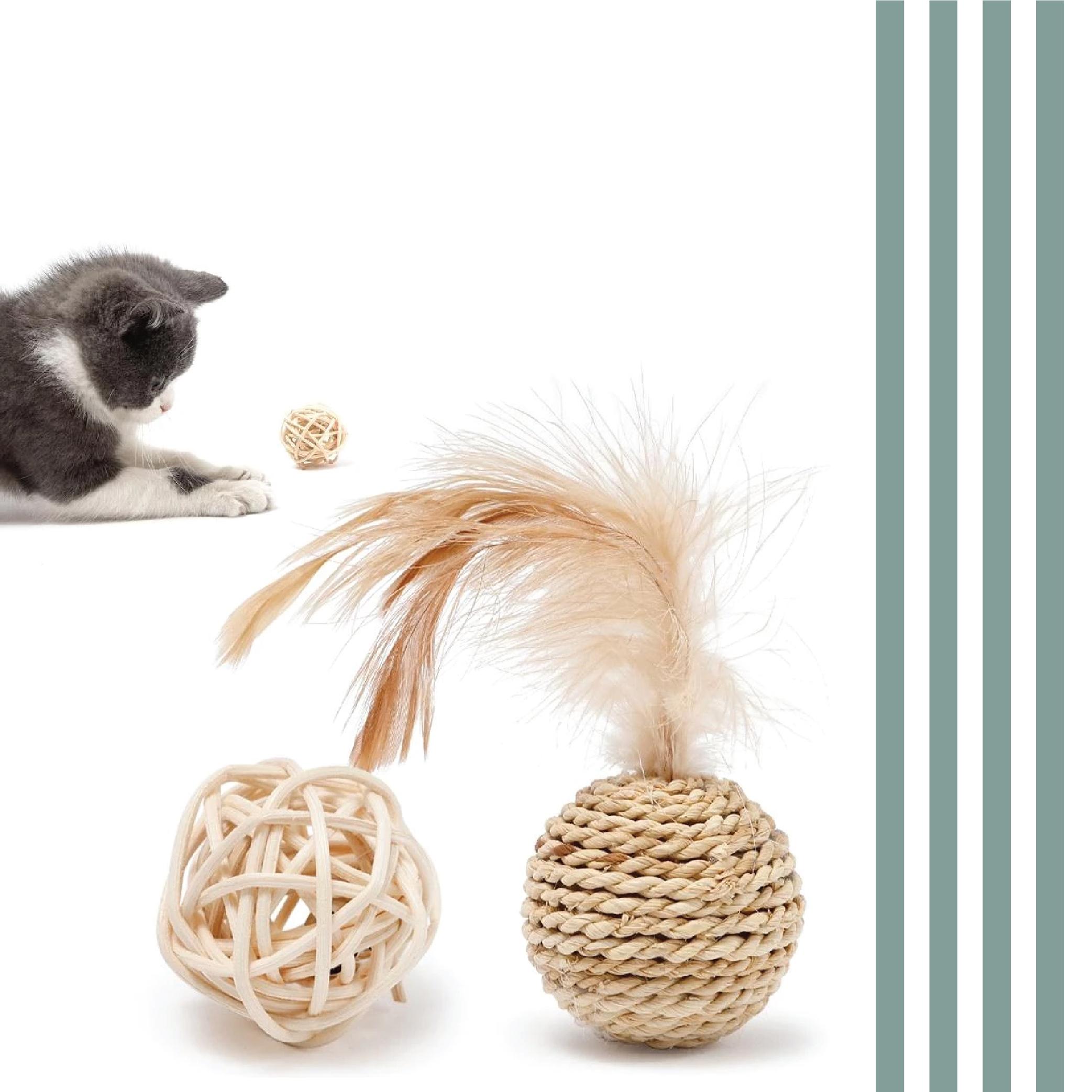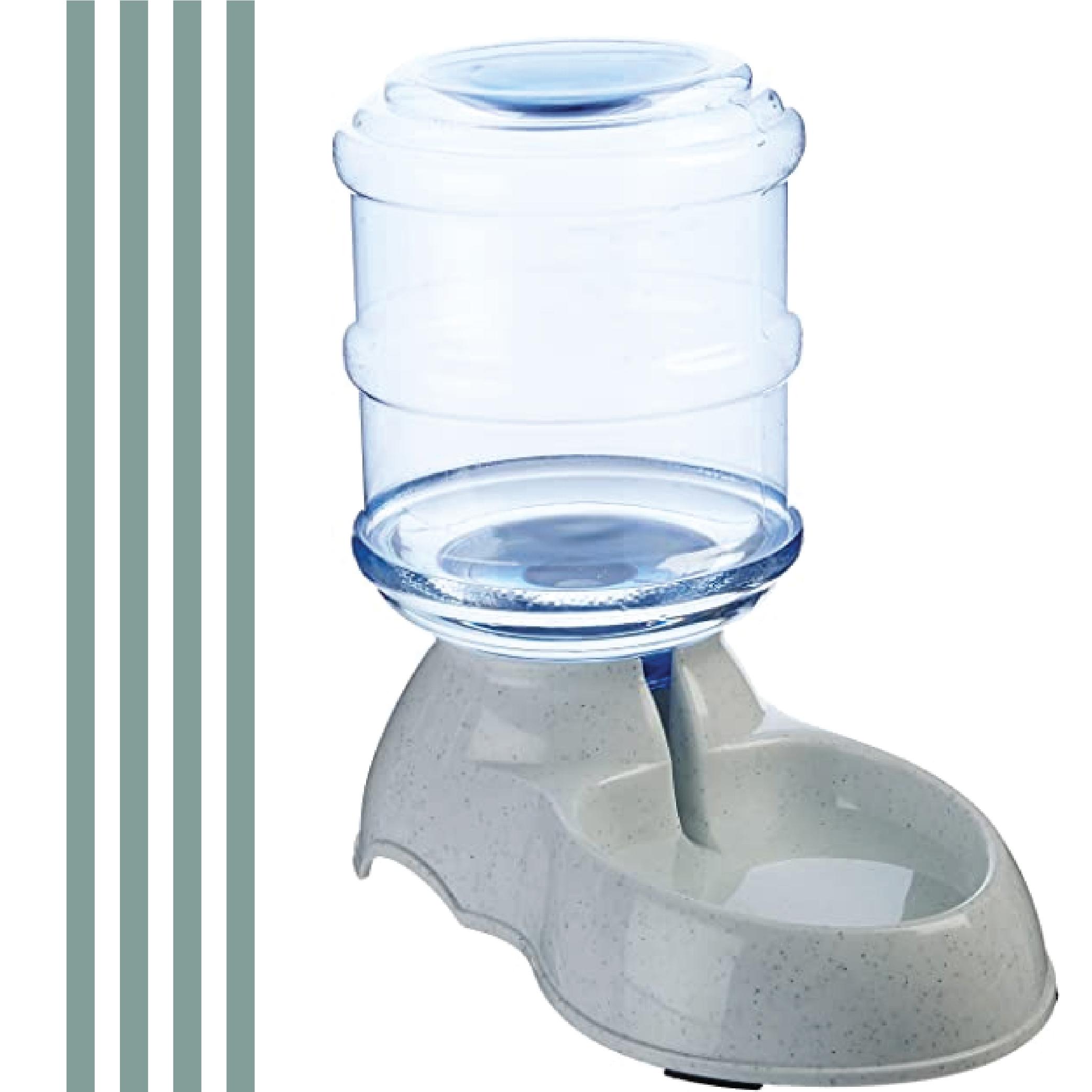 Cat Water Feeder 3.8L | CWF-004
https://mysteriouscatz.com/products/cat-water-feeder-3-8l-cwf-004?_pos=2&_sid=1519ec3fb&_ss=r
A cat water feeder is yet another essential product for every indoor cat owner. Cats need their water, but constantly checking how much water your cat has in the bowl is overwhelming. Luckily, this is where the cat water feeder comes into play.
It's a product that has an additional water storage compartment. It ensures your cats stay hydrated even if you don't pour fresh water every so often. If you ran out of the door and left your pets by themselves, you can rest assured they have all the water they need.
Elite Pet Grooming Brush | 10006
https://mysteriouscatz.com/collections/accessories/products/elite-grooming-brush-1pcs
This elite pet grooming brush is excellent for short-haired or long-haired kitties. A brush is something every person gets with their first cat, but not many people pay attention to the type of brush they purchase.
The best thing about this particular brush is that it works on cats, dogs, bunnies, and other pet animals. Also, its clever design allows you automatically launch all the residual hair with a single push of a button, so keeping your pet and brush tidy is a piece of cake with this product.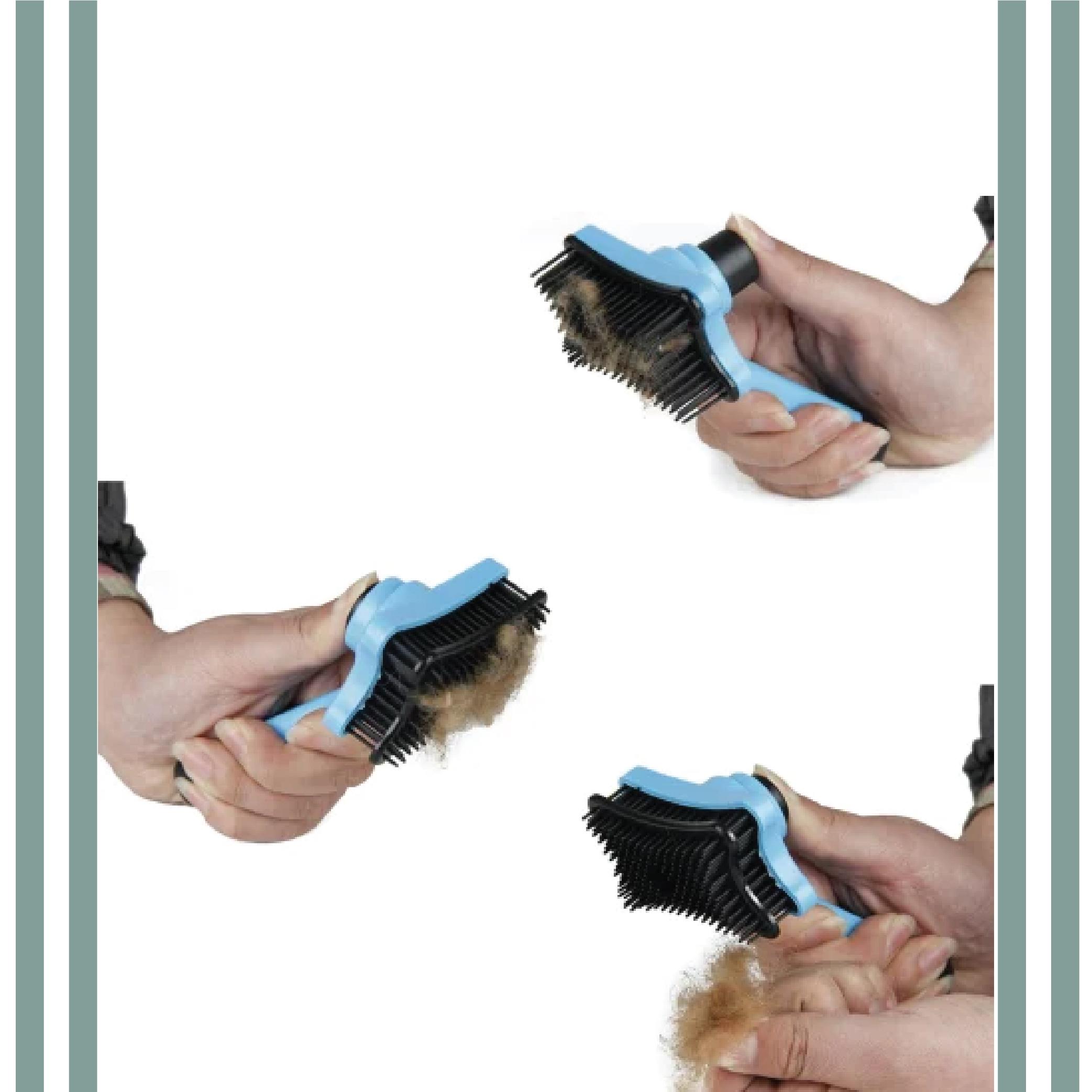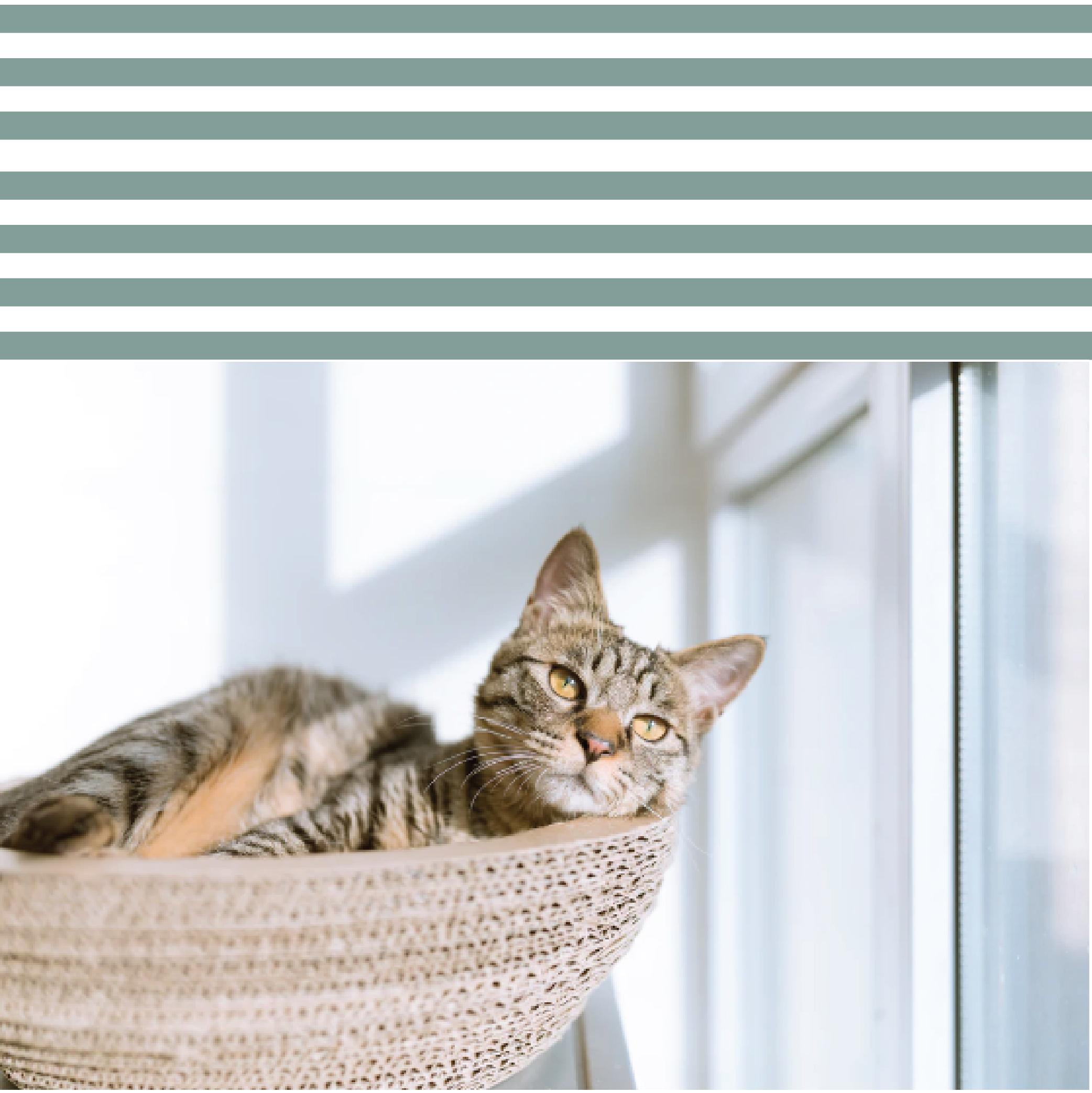 Points to keep in mind while leaving your pet alone
If you're planning to leave your pet alone for the first time, there are some valuable tips and tricks you should think about. Let's check them out in detail.
Always set up the cat food and water strategically
Leaving your cat alone is possible only if you provide your pet with enough food and water. Also, don't forget to put the bowls and feeders where your pet will easily see and reach them.
Luckily, this is pretty easy with cats since almost any location has cat-safe access, thanks to their impressive jumping and climbing skills.
If you have two cats, remember to set up enough food and water for both.
Remember to set up a pet camera
Many cats go crazy once their owner leaves the premises. Other cats become sad and resort to sleeping until their human arrives. You're probably curious about how your cat lives when you're not around, what it does, and where your cat frequents.
You can easily find that out by setting up a pet camera. Modern pet camera solutions are smart, meaning they typically connect to a computer, laptop, tablet, TV, or smartphone. That way, you can track your pet's movements even when you're not around.
Additionally, watching your pet on a pet camera can be a source of endless entertainment if you're commuting or in-between meetings.
Ensure someone can get inside if needed
Sometimes, accidents involving your pets happen. Your cat might get stuck, suffer from an injury, or have any other type of accident.
You want to have someone who can get inside in those instances. Whether a friend, colleague or a family member, have someone on the stand-by if you're leaving your cat without supervision.
Offer your cat some entertainment before leaving
Countless toys and products are designed to keep cats entertained. Many activities will catch and maintain your cat's attention, from traditional fish tanks to unconventional bird feeders.
If you're not sure how to keep a kitten entertained, implementing any of the examples above is a great way to get started.
Conclusion
Many cat owners ask themselves: "How to entertain my cat while I'm away?"
While having your cat entertained is slightly more challenging when your cat is all alone, there are effective ways to ensure your indoor cat remains busy.
In the article above, you'll find all the information you've been searching for in one place.
Sources:
https://www.yourcat.co.uk/cat-advice/your-indoor-cat/how-do-i-entertain-my-indoor-cat/
https://www.therescuevets.com/education-resources/cat-care-tips/how-to-entertain-a-cat/