How Long Can You Leave Wet Cat Food Out Before It Spoils?
You just got a new cat and you're excited to feed him. You have finally found the best wet cat food for your feline friend!
But how long can you leave wet cat food out before it spoils?
Wet cat food should be stored in a container with an airtight lid. If this is not possible, then it should be refrigerated until use. When storing wet cat food, make sure that it is sealed tightly and kept away from other foods as much as possible. Keep in mind that some cats are more sensitive than others when it comes to spoiled or tainted food. These cats may need to eat fresh canned or dry kibble at all times to reduce the risk of getting sick.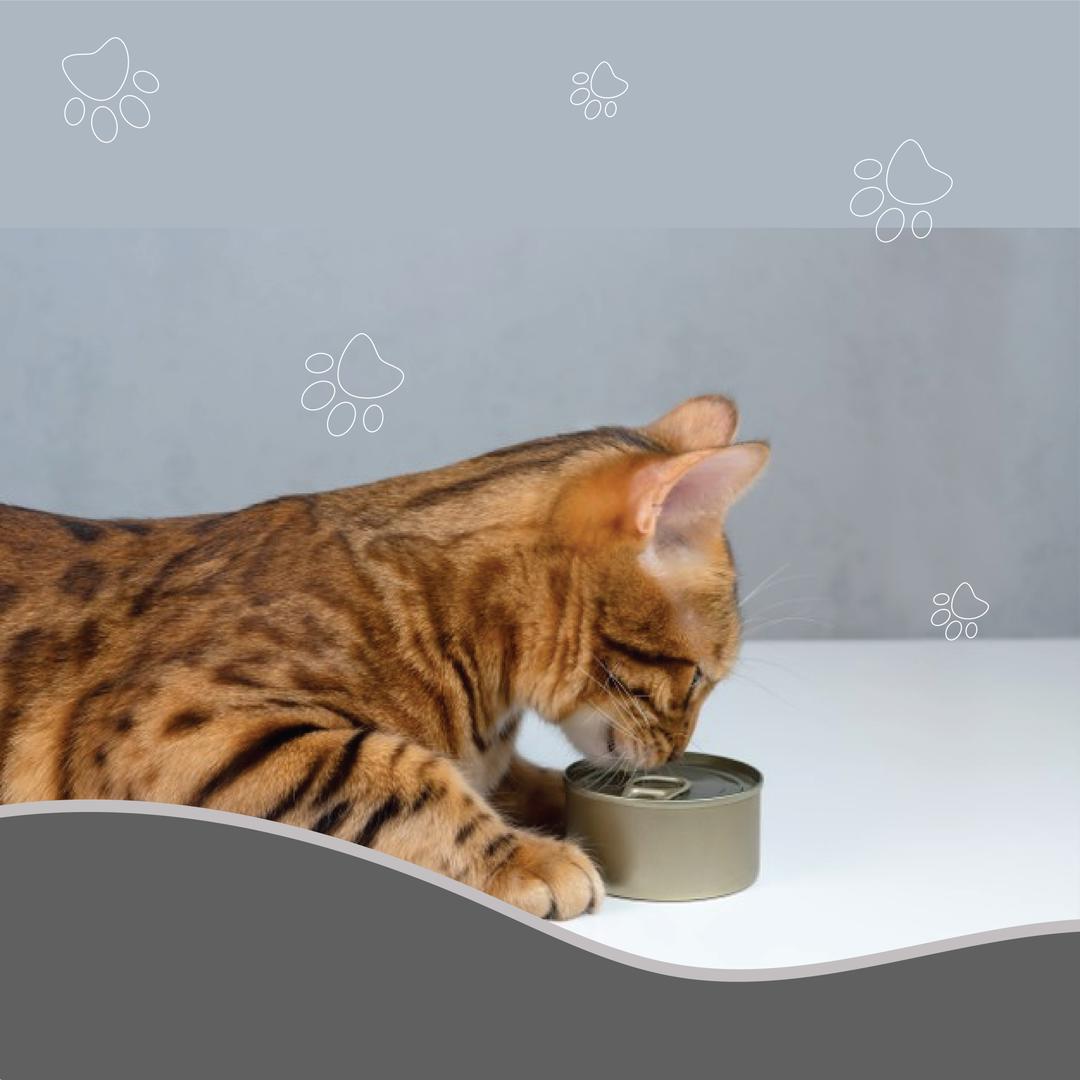 Can I leave wet cat food out overnight?
No. Wet cat food should not be left out overnight because it can spoil and cause stomach issues for your kitty.
If you have wet canned cat food, remove the lid from the container before storing it in order to vent any air that may build up inside the container during storage.
This will help prevent bacteria growth in moist conditions as well as promote airflow around the wet canned cat food which prevents molding of ingredients within a sealed environment.
Other types of cat food and how fast can they get spoiled
Dry cat food - can last up to one year
Canned cat food - should be consumed within six months, but may spoil much sooner depending on the type of canned wet cat food and whether it was opened or not.
Kibble (dry) - shelf life is indefinite, as long as it continues being stored in a sealed container with limited airflow around the kibbles.
How long can wet cat food sit out?
wet cat food should not sit out for longer than two hours.
If you are going to be gone from home and the wet cat food needs to stay at room temperature, place it in a shallow pan so that no water will pool on top of the food. Wet food should never come into contact with anything else because this can cause bacteria growth or spoilage.
If your canned wet cat foods have grown some funky greenish molds along its surface - just discard it as quickly as possible since molding is an indication that aerobic bacterial have gotten into the mixture which could make felines sick.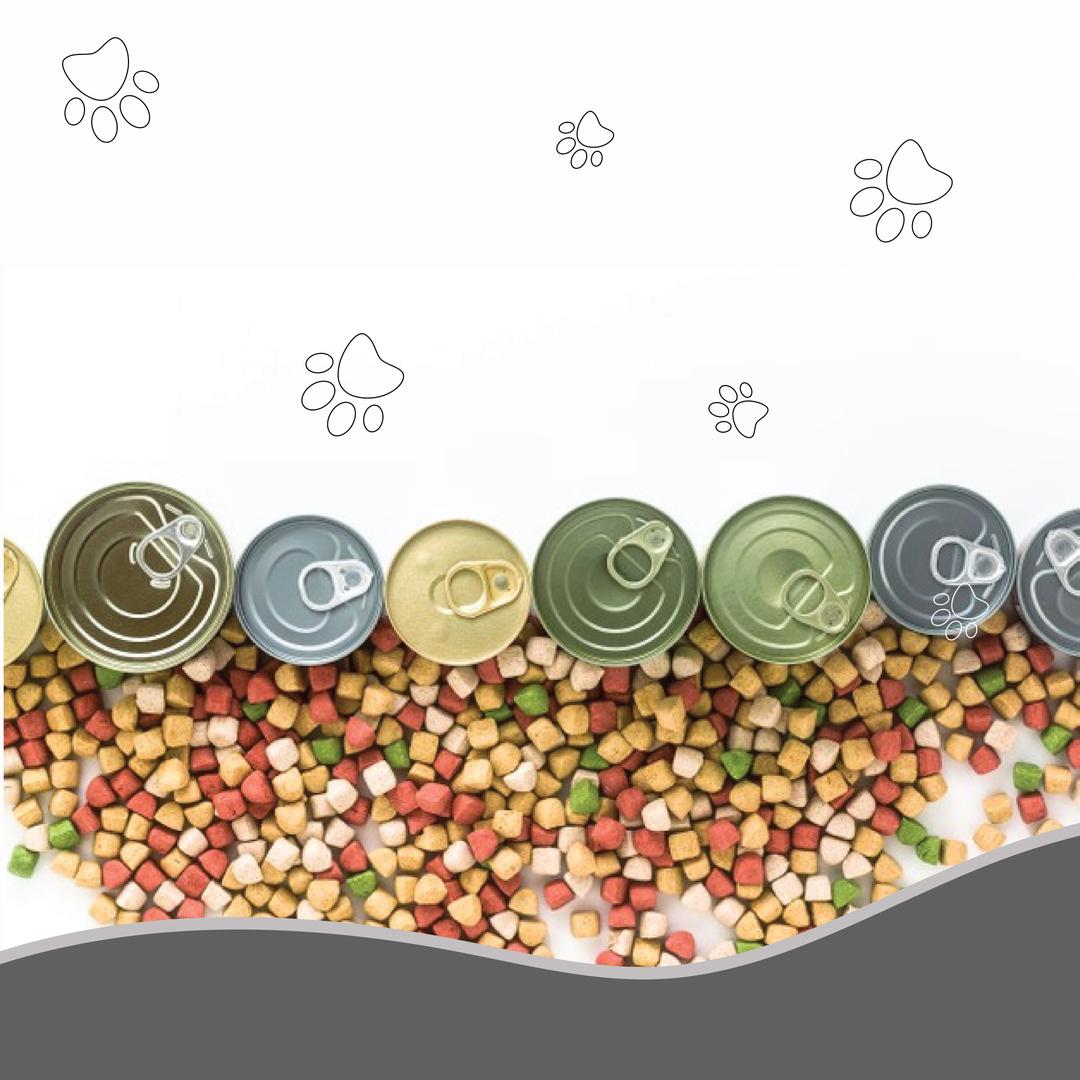 How long can you keep an opened canned food in the refrigerator?

If your canned wet cat food has been opened, you can keep it in the refrigerator for up to five days. Just be aware of it looking unusual - don't take the risk, the health of your furry buddy is more important than a can of leftovers expired food.
The 2-Hour Window
If you've made the mistake of leaving wet cat food out for way longer than two hours, don't fret! You can still save it. All that needs to be done is to place the cans in a pot with some water and bring them to a simmer before pouring this mixture over your dry kibble until it's moist again.
Don't forget about refrigerating after rehydrating your cat's dinner since bacteria growth will start all over if left at room temperature.
A Word from Your Cat Vet: Wet canned cat foods are great because they're so convenient for busy pet parents on the go but sometimes even we make mistakes like forgetting their tuna treat has been sitting there for four days waiting.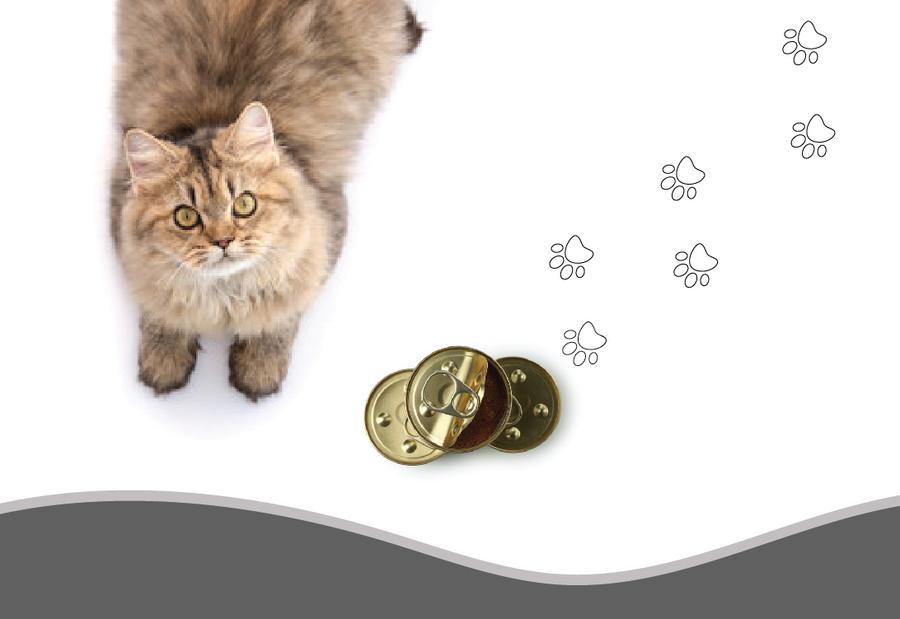 What if the cat eats the food that has been out for long hours?
Many felines like to eat a little and then come back later for more. That kind of eating isn't great for wet cat food. My friends recommend cat owners remove uneaten wet food after one hour. 
If your cat eats food that is spoiled, it could have serious health implications and food poisoning. Cats are very sensitive to a toxin created by the bacteria in foods known as Clostridium botulinum and can get sick within hours if they have eaten something toxic like this.
So what should you do?
If your cat eats food with spoilage or has an upset stomach after eating wet canned cat food, call your vet immediately for instructions on how to care for them.
The timeline of symptoms will depend on the type of threat but common warning signs include vomiting, diarrhea, lethargy, and lack of appetite.
Factors That Spoil Food
Clostridium botulinum is a type of bacteria that creates spores in moist conditions.
When these spores get into wet food, they can then grow and produce a toxin that causes illness or death to the animal who eats it.
Wet canned cat food will spoil faster than dry cat food because more water is present for this bacteria to flourish.
The temperature doesn't matter when it comes to how long wet canned cat foods stay fresh—they all go bad at some point!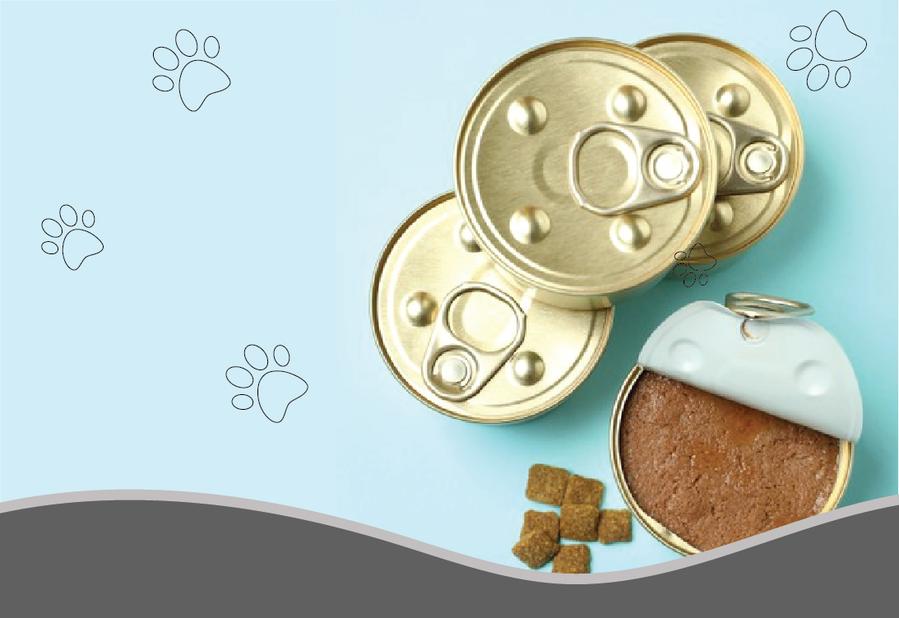 Preventing Spoilage
Exposure to Air Is Bad for Catfood
The best way to protect wet cat food from spoiling is by keeping it in a sealed container, and not letting it come into contact with air.
Every time the lid of that can opener opens, or every time you pour some canned cat food out for your pet, that means more exposure to oxygen which leads to bacteria growth! To avoid this unfortunate mishap: be smart about storage methods and pre-portion sizes.


Serve in small portions. 
Be smart with serving.
For wet cat food, it's best to portion out small servings of canned cat food and store the container in an air-tight bag or a sealed container.
This tactic will help you avoid having to throw away spoiled cans due to oxygen exposure each time you open one!
Refrigerate the wet food after opening.
As soon as you open a wet cat food can, refrigerate the leftovers immediately.
This will slow down bacterial contamination from occurring and help the food last for longer periods of time.
Wet foods should be stored in their original cans to avoid contaminating other items in your refrigerator with bacteria that aren't meant for human consumption!
Use disposable Ziploc bags (zippered disposable bags)
One more way to lengthen the life of wet cat food is by using disposable Ziplock bags.
To do this, you will need: a can opener, one or two large serving-sized plastic containers with lids, and some aluminum foil or reusable sandwich baggies for leftover portions.
Divide up the unopened cans into equal amounts so that they fit in your container(s). Cover them tightly with aluminum foil or wrap them in plastic before storing them away from the light!
If you don't have an airtight sealable container available when it's time to feed your cat again, just use what's leftover without worrying about spoilage as long as it's been stored properly.
Check expiration dates
It's important to remember to check expiration dates before opening new cans of wet cat food, especially if you store your unopened can in a cabinet or somewhere that doesn't have constant refrigeration.
You should also be mindful of the temperature surrounding the canned goods.
If there is any concern about spoilage (though it shouldn't be) just throw away what remains so your kitty won't eat spoiled food.
Leftover food's main risks are threats from bacteria and mold.
Can a cat live a healthy life on dry food only? (Assume water will be provided.)
A cat can live a healthy life on dry food only
If you want to switch your cat exclusively to dry kibble, it's not the end of the world and they can be just as happy. But transitioning slowly is always best so that their digestion time doesn't change too drastically.
You should also start by mixing in a little bit of wet food (just one or two tablespoons) with about four cups of dry cat food at first.
This will help ease them into eating less moistened foods while still giving some nutrients from wet cat food for gut health benefits like strong teeth and bones.
Soon after, try adding more and more water until there are no longer any wet ingredients mixed in with the meat-based ones over a period of months instead
Have anything in mind? Leave a Comment!