Kitten Food vs Cat Food: Do You Know the Differences?
As a new kitten owner, you should be aware of the dietary requirements of kittens and when to transition to adult cat food. They must grow up to be large, strong, and healthy. For a kitten to grow and develop appropriately, it needs various diets at various points in its life. If you want to find out whether cat food is better for kittens than kitten food, this guide should be useful.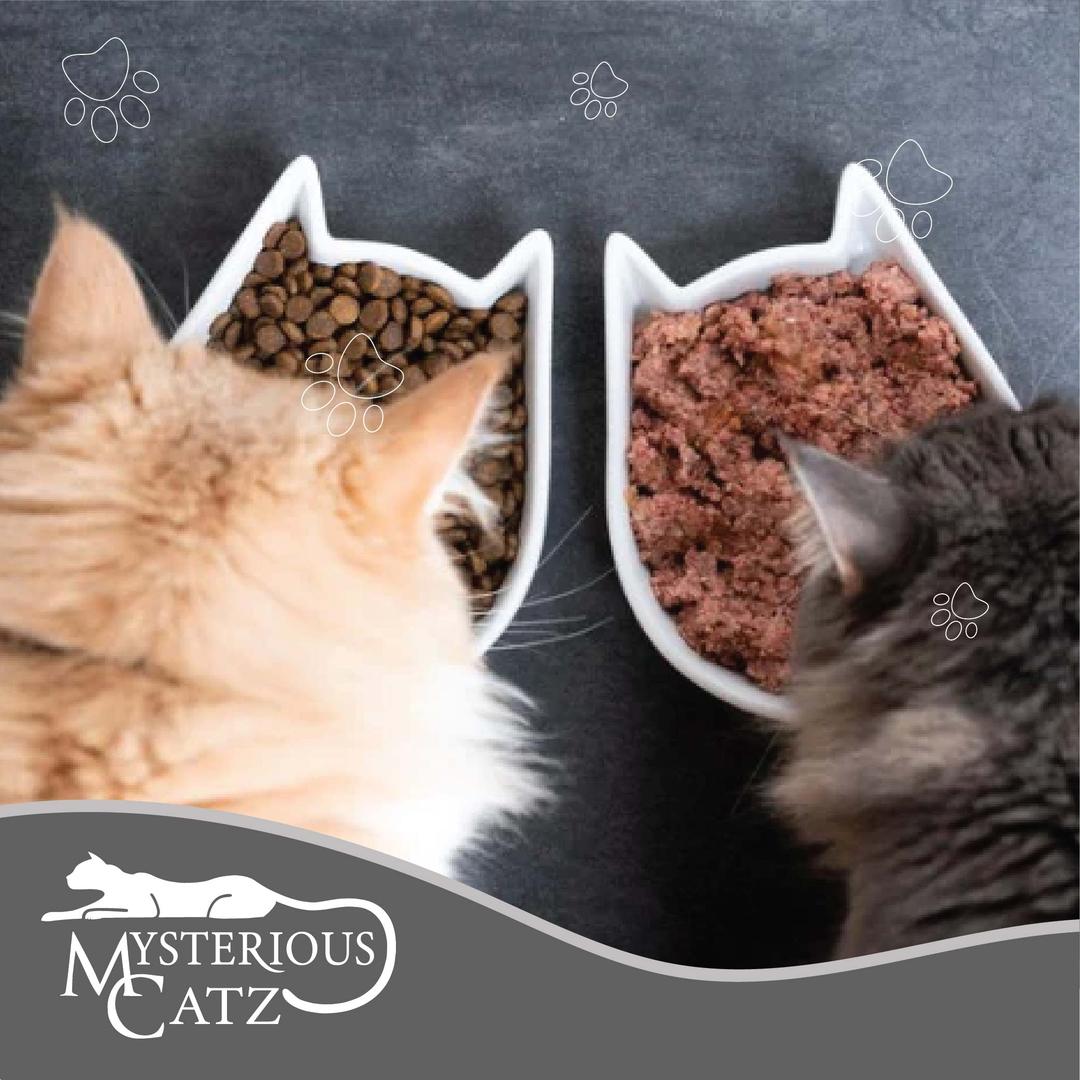 Kitten Food vs Cat Food: What's the Difference?
Both canned and dried versions of kitten and adult cat food are accessible in various tastes and textures.
There is a considerable variation in formulation between the two. Compared to adult cat food, kitten food must be higher in lipids, protein and calories. Adult cat food has fewer calories and is typically fortified with vitamins and minerals to help with a cat's overall health as they become older.
The second major distinction is that you must purchase them. In both supermarkets and pet supply stores, you will find a wide variety of canned and dry food for adult cats. You can purchase adult cat food at a convenience shop or petrol station in a hurry. Even in a big-box pet shop, there are just a few selections of kitten food.
Furthermore, if a kitten eats adult cat food, they miss out on the essential nutrients for growing up healthy and strong. There are recipes for each, and you should follow them as much as possible.
Kitten food Advantages and disadvantages


Pros
High in fat, calories, and nutrients
Promotes growth and development
Designed for easy digestion


Cons
Limited flavors and textures
Unhealthy for adult cats
Not available in as many stores
Adult cat food Advantages and disadvantages


Pros
Specially formulated to maintain health
Sold nearly everywhere
Wide variety of flavors and textures


Cons
Not suitable for kittens
Can be expensive
Brands vary greatly in quality
Understanding Your Kitten's Nutritional Needs Adult cats' dietary requirements are different from those of kittens. Kittens have thinner stomachs than adults due to their diminutive stature.
If you want to account for this, it is essential to supply young cats with the nutrients they need to grow and develop via a high-quality diet. Foods for cats are made up of protein, fat and calories.
At every stage of your pet's life, you must maintain the proper ratios of these nutrients.

Vitamins and Minerals
Vitamin E and selenium are two nutrients that kittens need to build healthy immune systems. Kittens need roughly twice as much calcium as adults, according to the AAFCO's Nutrient Profile for Cat Food (NPF). Calcium and phosphorus work together to strengthen and preserve bone health.
Adult meals concentrate on ingredients that decrease inflammation or make food simpler to digest, while kitten feeds may include additional vitamins and minerals to aid health and development.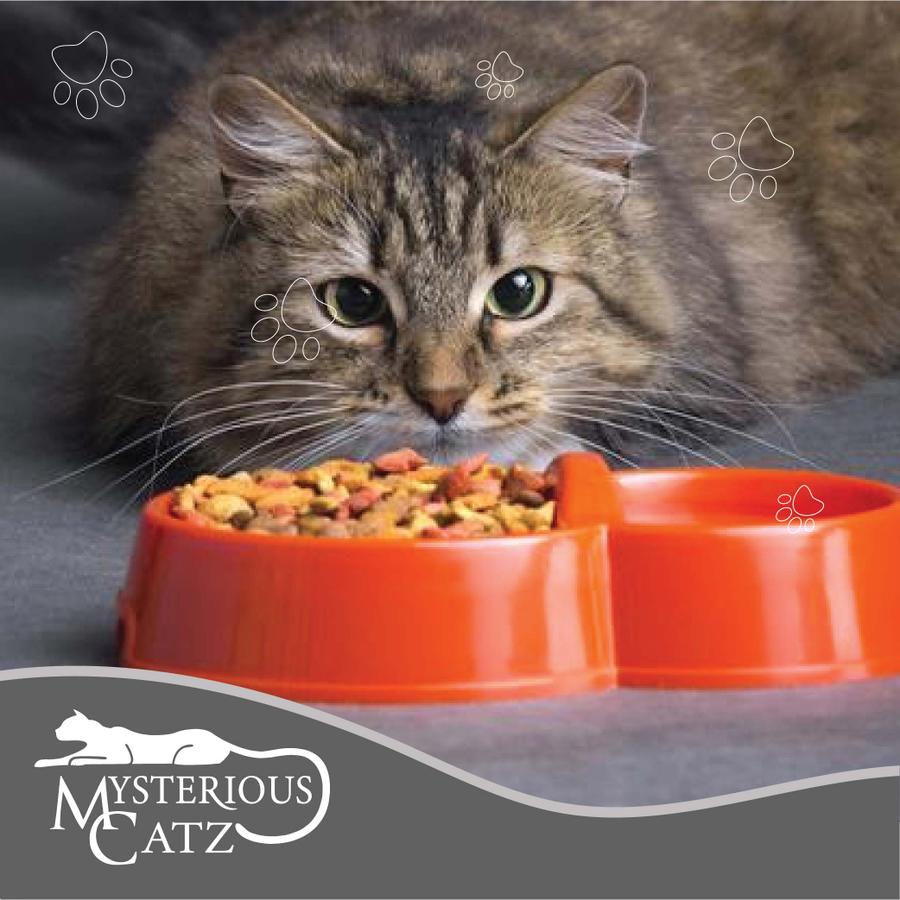 Fats and Fatty Acids
A cat's diet must have a sufficient amount of fat. Omega-3s and omega-6s are essential for a child's healthy growth and development and the proper functioning of several organs. As your cat ages, the ratio of these fatty acids necessary to sustain excellent health varies.
Certain fatty acids have anti-inflammatory properties and are best for older cats, while others are best for kittens and encourage development.
According to the Association of American Feed Control Officials, food for kittens must include certain omega-3 fatty acids, but not for adults.

Calories
Providing your cat with the right calories ensures that their energy requirements are met while maintaining a healthy weight.
As a cat gets older, it requires more calories to keep up with its endless energy. Adult cats need more attention and care than kittens. A cat's metabolism slows as it ages, requiring fewer calories as a result.
Adult cat food has a lower calorie density than kitten food, which helps keep cats thin as they become older.

Protein
Kittens benefit from a higher protein and fat diet since it aids in their growth and development.
According to the ASPCA, a third of the energy kittens need comes from protein. Compared to the adult diet, kitten food typically comprises between 35 and 50% protein.
It's best to stick to these ratios unless your pet has a special health issue requiring a higher protein intake; adding more protein has no added advantages.
FAQs
Is it safe to give a kitten a mix of adult and kitten dry foods?
A hungry kitten is a sick kitten, and the opposite is true. Kittens require a lot of food throughout their early months, both in terms of amount and frequency. Adult cat food just is not made to satisfy the demands of the feline species. A pet's health may be adversely affected by malnutrition, particularly in the first several months.
Cats are no different from humans and become grumpy when not fed. To get your focus on their food dish, even the best-behaved kittens may turn disruptive. They may knock things over, paw improperly or meow nonstop.
Why It's Important to Switch to Adult Cat Food
The fast growth and development of kittens and their lively nature and high activity make them ideal pets. Cat food has a greater calorie and protein content to keep kittens active and developing. In addition to DHA, which aids in brain and eye development, the formula includes vitamins and minerals essential to a child's immune system development. Cats no longer need the same quantity of these nutrients as they did when they were younger. A high-calorie meal for kittens might lead to weight gain since they are frequently less active.
Is switching from kitten food to cat food based on age or weight?
It would help if you switched from kitten food to cat food around your kitten's first birthday. For larger breeds, it can wait for approximately two years.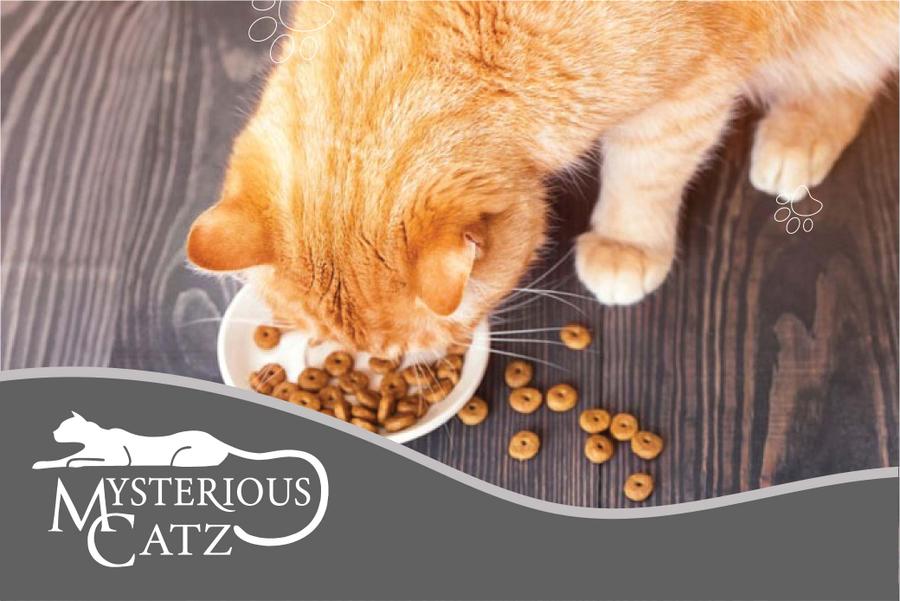 Feeding Kitten Food to an Adult Cat
Kitten food is often too nutrient-dense for adult cats for its increased fat, calories and protein ratio. Your cat might not make the appropriate adjustments to its caloric intake concerning its activity level. If a mature cat continues to consume kitten food, they are likely to gain weight.
What are some tips for kitten care?
Gradually change foods
Feed multiple meals
At first, limit the kitten's freedom
Allow your kitten to sleep as much as possible
Visit the vet once in a while
Create a bond with your kitten