Secret Ingredients In Cat Food That Will Stop Your Cat From Vomiting - Pros, Cons, and More! 
Is your cat vomiting after every meal? There can be several reasons cats vomit soon after eating. In this post, we focus on the dietary aspects. Veterinarians are medical professionals that treat animals in the same way that medical doctors treat humans.
When vets see a cat that is repeatedly throwing up, they say that gorging, overeating, or improper diet could be the culprit. When cats overeat, there is too much food in their digestive system to handle. As a result, they vomit undigested food up, likely still intact. The solution to vomiting in cats that is caused by overeating is to feed them less food.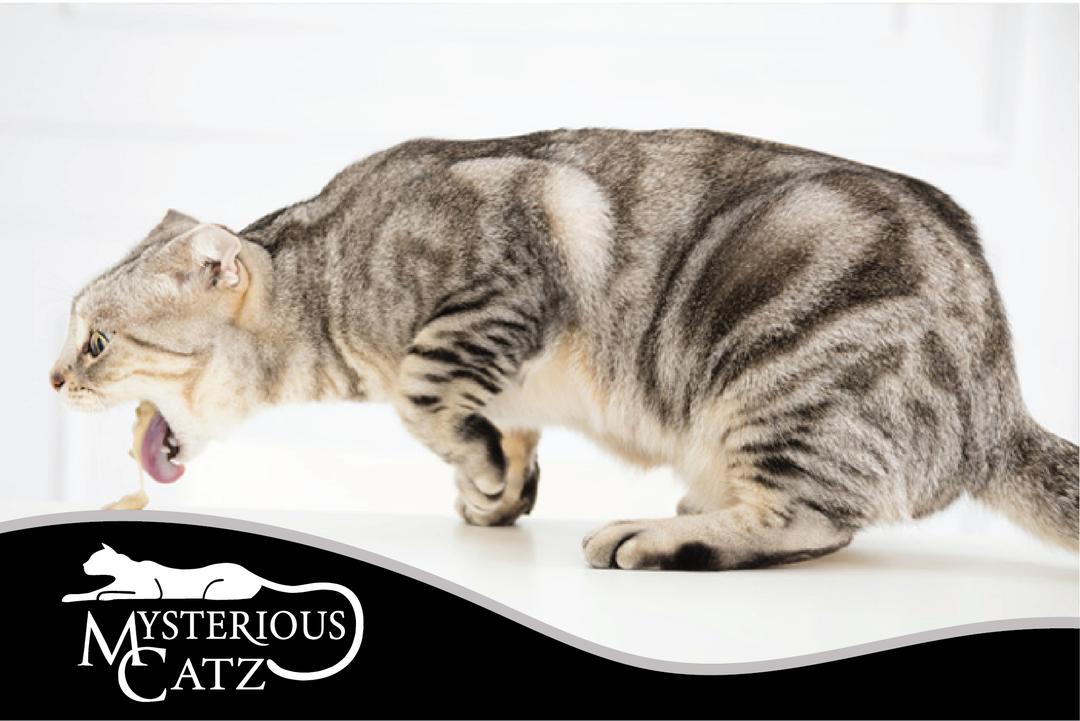 Why Does My Cat Keep Vomiting?
A healthy diet is your felines first line of defense against vomiting. Talk to your veterinarian to learn the ideal amount of food and nutrition your cat needs. You can also do research online on websites like Cat.Info, that talks about a wide variety of dietary recommendations and restrictions for felines. Once you've figured out how much food your cat needs to maintain optimum health, stick to the plan! Eating a poor diet can lead to feline health conditions like hyperthyroidism, urinary tract blockages, heart disease, diabetes, or kidney failure.
Cats who consume an unhealthy diet are more prone to vomiting and illness than cats that eat healthier foods. As carnivores with a low-thirst threshold, one of the most important ingredients your cat needs in its food is water. Water helps your cat to process and digest foods. It also provides moisture for important internal functions. Not having enough water in their diet can severely impact the health of
A Healthier Diet Can Reduce Vomiting In Cats
Experts recommend avoiding dry foods altogether and feeding your cat canned foods with high water content. Make sure meat is listed as the first ingredient! Canned meats are closer to a cat's naturally carnivorous diet than dried foods. Dried cat foods often contain harmful chemicals and ingredients that aren't beneficial for optimal feline health.
We find high levels of carbohydrates in many dried cat foods. This is the exact opposite of what your carnivorous pet needs! A cat's natural diet in the wild comprises the consumption of animal proteins that contain high levels of water. Anything outside of their natural diet can contribute to rejection of the food (vomiting) or the development of life-threatening health conditions.
My Cat Won't Stop Vomiting - When To Call The Vet
Veterinarians say that some vomiting in cats is normal. They can vomit because of hairballs, food allergies, constipation, or gorging. If vomiting becomes a regular occurrence or your cat vomits more than once a day, this can be a sign of a more serious issue. Food allergies and a low tolerance for high levels of carbohydrates can also cause vomiting.
Call your vet if any of the following are happening.
Blood - If your cat is vomiting blood, call your vet or take them in for treatment immediately!
Weight Loss - If your cat is losing weight because of excessive vomiting, this is a definite red flag
Sluggish - Does your cat seem to have less energy than normal without good reason?
Food Refusal - When cats refuse to eat, this is a clear sign that something is off. Call your vet for an appointment.
Secret Ingredients in Cat Food That Combat Vomiting
The best diet for felines is one that closely resembles their natural diet in the wild. Before cats become pets, they catch and eat their own food. They survive on a steady diet of grain free foods that are low in carbs and high in water content. This secret ingredient is animal proteins. Cats are naturally carnivorous. This means their primary source of dietary fuel is meat. They are unlikely to thrive without the benefit of a diet that contains detrimental animal proteins.
Animal proteins found in meats provide cats with the best nutrition they can get. Aside from containing almost no carbohydrates, animal proteins contain high levels of water. Cats are low-thirst creatures who get most of their water from the food they eat. Not from drinking water. The best foods for cats are those who list real meats like turkey, chicken, beef, or fish as the primary ingredient in canned foods.
While experts say animal by-products are acceptable in a pinch, real meats with naturally occurring animal proteins are the best way to go. If you've been feeding your cat a steady diet of dried foods, you're not the only one. Do your own research online or talk to your vet about how to choose the best food for your cat and gradually wean them off grain-filled dried foods.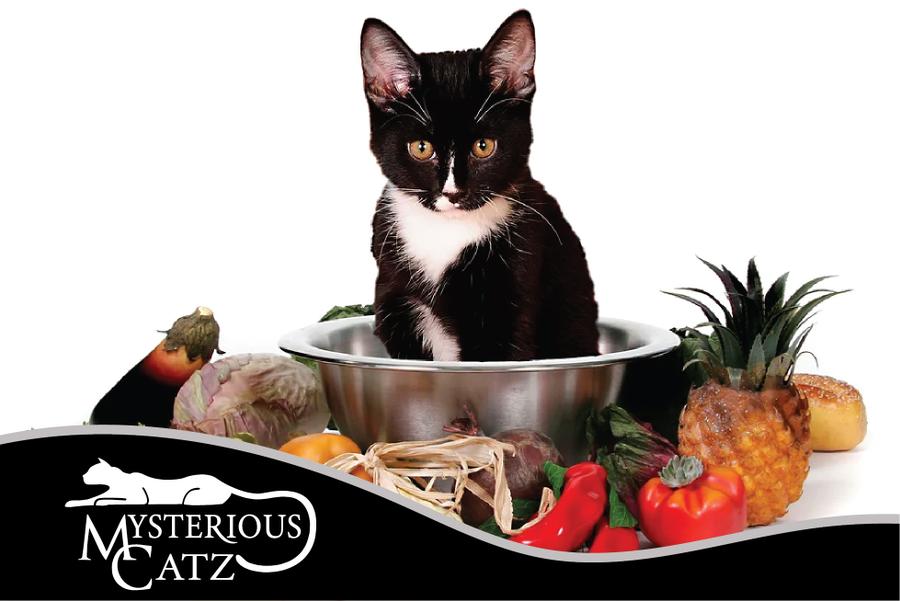 For Better Health, Feed Your Cat A Healthier Diet
Your cat will thrive on a diet that contains natural ingredients their bodies can easily digest. Feeding your cat grain-filled foods low in water content and high in dry carbohydrates over an extended period can cause blockages of the digestive tract, urinary tract, or other serious ailments. Taking the time to feed your cat a healthy diet is the best way to show love for your pet. If you have questions about your cat's health, talk to a licensed veterinarian about your concerns.
References
Cat.Info - Commercial Cat Foods
https://catinfo.org/commercial-cat-foods/
Web Vets - Ask The Vets, Why Do Cats Vomit?
https://www.webvets.com/Resources/resource.php?Ask-the-Vet-Why-do-Cats-Vomit-by-Kristel-Weaver-DVM-MPVM-27
Have anything in mind? Leave a Comment!